Working as product design engineer at CodePS encompasses many diverse tasks. Your first project will be all about Child Car Seats. You will design, engineer and prototype mechanisms, translate design surfaces into producible CAD files and always keep an eye on the user experience. You will anticipate in projects from the early start until release of CAD drawings and will present your work with clear pictures visuals to the client and other stakeholders.
You will work in a small team consisting of design engineers and simulation engineers. There will be regular discussions between the two disciplines, but also with external partners, such as mould makers or injection moulders. For example about structural integrity and moldability of your designs.
CodePS has two offices in the Netherlands: Eindhoven and Schinnen. Each office has its own unique atmosphere and of course fun colleagues. The current vacancy is applicable to the location Eindhoven.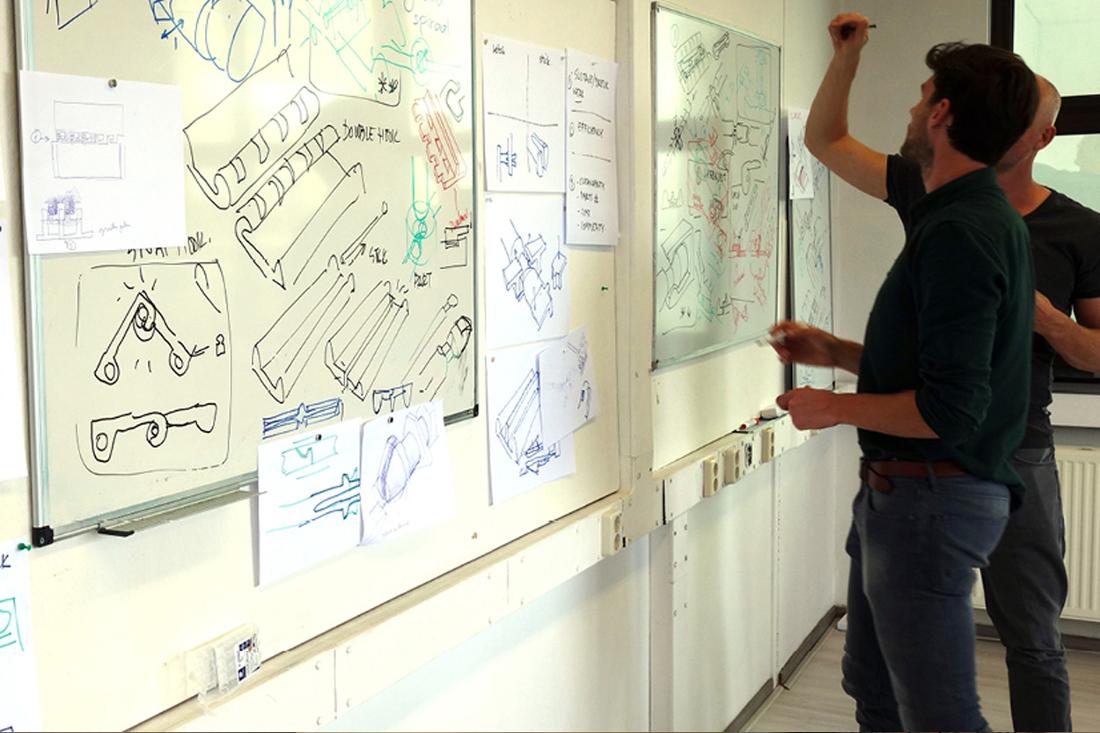 Who are we looking for?
Someone with a background in design engineering;

Master degree in Industrial Design Engineering, or similar, with 0 to 2 years of experience;

Bachelor degree in 'Industrieel Product Ontwerpen', or similar, with 1 to 3 years of work experience;

Innovative, analytical and conceptual thinking skills;

Basic knowledge of plastic and metal product design;

Experience with Solidworks;

You can work in and add value to an interdisciplinary team, but you are also capable of working independently;

Excellent English speaking and writing skills are required. Knowledge of the German language would be an advantage.
What do we offer?
A flat organization structure without managers and bureaucracy, it is all about technics;

Working with flexible and accessible colleagues in an informal atmosphere;

A job with a wide diversity of tasks;

Your personal growth and development is important to us! That is why we significantly invest in personal development. Amongst others, you will have your own free to spend personal training budget;

A market competitive remuneration package that is based on educational background and experience;

Flexibility by working from home and office;

A fulltime position, based on 32 to 40 hours a week.
Interested?
Want to know more, check out our website.
Want to apply? Send in your resume, motivation and portfolio to Nine Klaassen. For questions you can call the office in Eindhoven (Mon, Tue, Thu) at 088 115 1942
Acquisition to this vacancy is not appreciated.