This is an English spoken edition
On Thursday night the 31st of October BNO IMG LAB presents 'Yellow Pages: Graphic Design in Asia 2020's ' in Het Nieuwe Insituut Rotterdam.

This event is organised in close collaboration with StudioSpass and made possible by the DNP Foundation for Cultural Promotion.

A talk and small exhibition of the IDEA Magazine's popular series on graphic designers in Asia region called 'Yellow Page'.

The main authors/designers Tetsuya Goto (OOO Projects, Japan), Min Choi (Sulki & Min, South Korea), Ingo Offermanns (Germany) and Saki Ho (Hong Kong) will give a talk about their activities and emerging graphic designers in East Asia region.
Since 2014, Yellow Pages (YP) is a research project and column by Tetsuya Goto, it started from visiting designers in 7 East Asian cities: Bangkok, Beijing, Ho Chin Minh City, Hong Kong, Seoul, Singapore and Taipei. 
It is about researching graphic design through the surroundings of designers, including life in and culture and history of a city. Yellow Pages has been featured in Japanese design magazine IDEA, and in 2018 with the aim to illustrate the organic networks among designers, printers and working partners, Yellow Pages held the exhibition "Graphic West 7: Yellow Pages"  in ddd Gallery, Kyoto. The exhibition featured three young design groups of Taipei's Aaron Nieh, Beijing's Xiao Mage and Cheng Zi and Seoul's Na Kim, displaying their body of works and introducing their collaborators. This time, Yellow Pages moves to Rotterdam and would like to investigate 'Graphic Design in Asia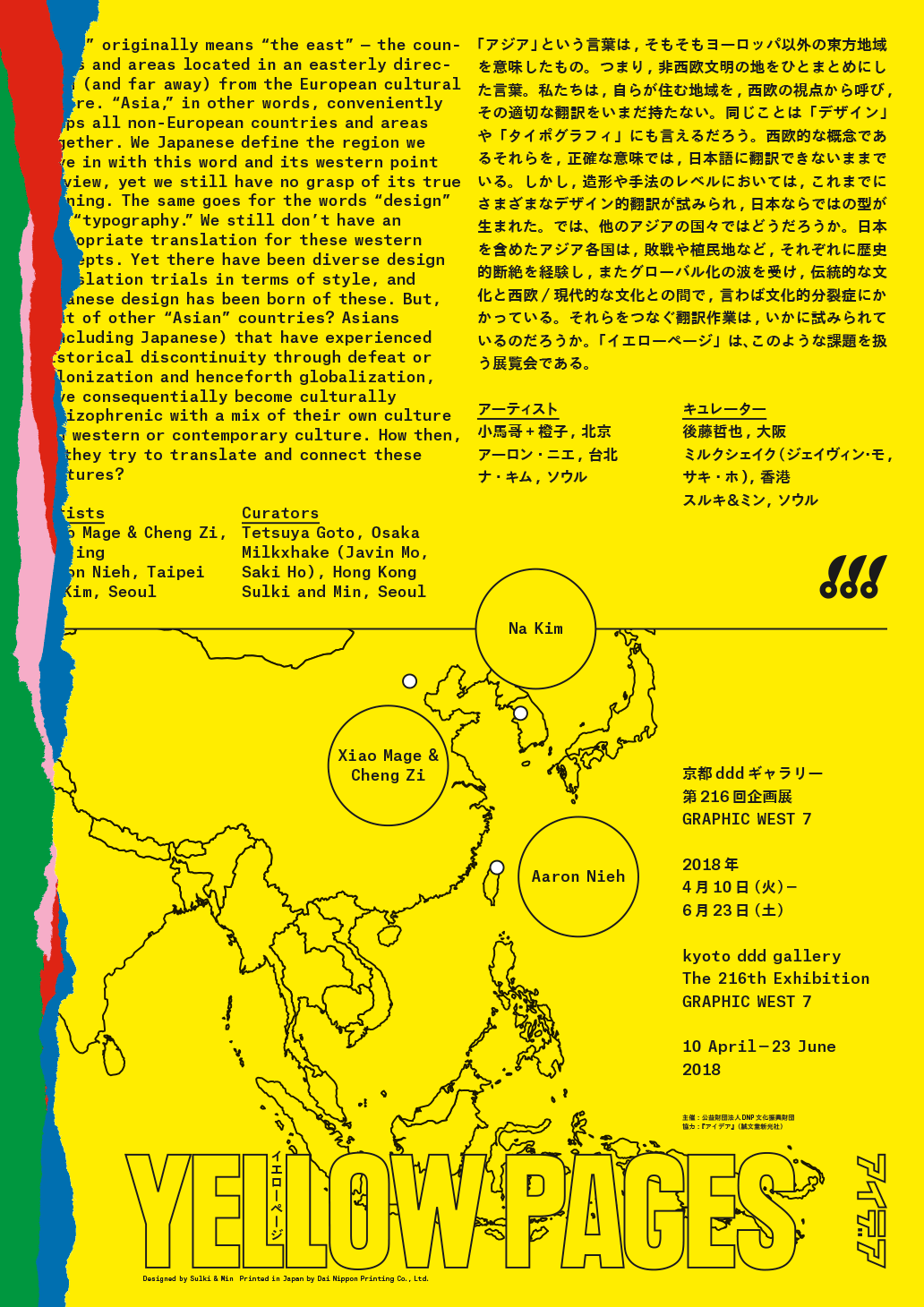 Yellow Pages Poster designed by Sulki & Min
2020s' with the European audiences. The evening event will provide talks by East Asian designers, as well as guests who have been researching on the topic. The event includes a small exhibition featuring works from YP Kyoto, and new works by Na Kim and Aaron Nieh.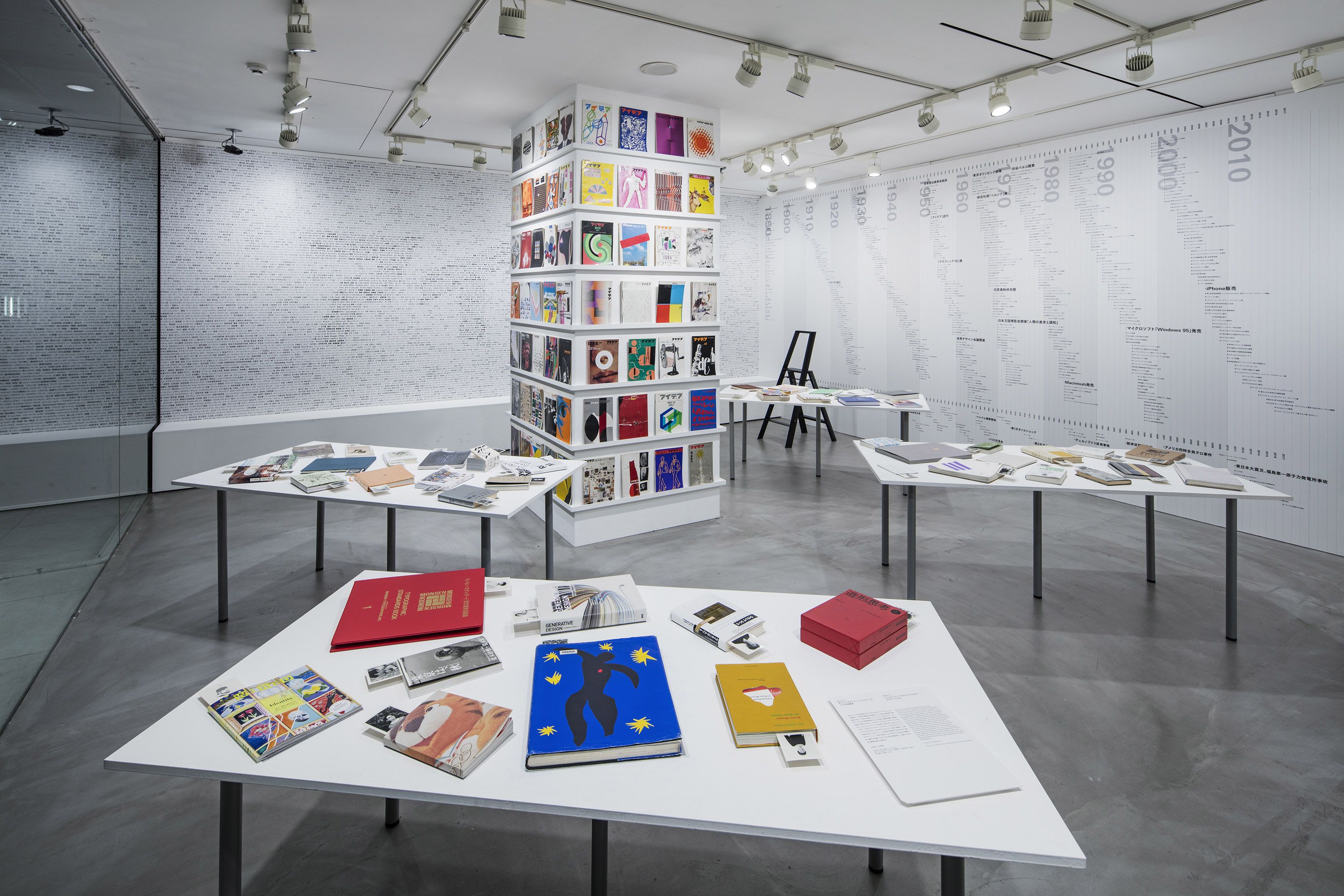 Fragments of Graphism, An Alternative History of Graphic Desgn in Japan
Speakers
Min Choi is a graphic designer based in Seoul, South Korea. 
Tetsuya Goto is a graphic designer based in Osaka, Japan. 
Saki Ho is a graphic designer based in Hamburg, Germany. 
Ingo Offermanss is a graphic designer based in Hamburg, Germany.

Exhibiting works from Beijing, Hong Kong, Osaka, Seoul, Shanghai, Taipei and Tokyo.
FIKRA Biennial Office of the Archive, Tetsuya Goto &Saki Ho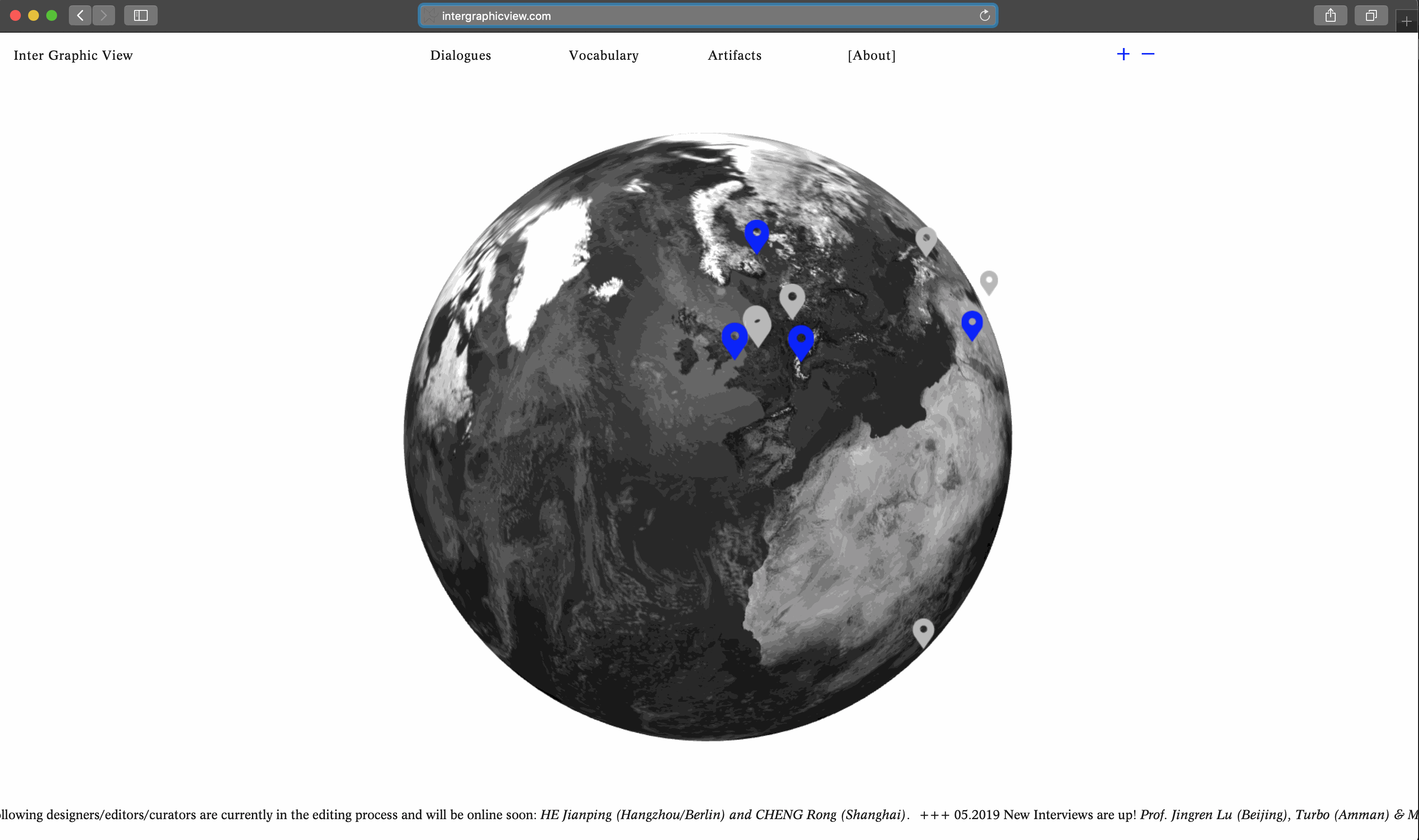 InterGraphicView-research project by Ingo Offermanns
Thursday bite
Before Thursday Night Live, have a bite with speakers, guests and employees of the New Institute. Het Nieuwe Café offers a light vegetarian meal at 18.00. Dinner vouchers for 7.70 euros can be obtained up to a day in advance via the Tickets link on this page.