More screen stuff? Yes, more screen stuff. But we found some really good screen stuff. Two teams who deliver contents in an immersive fashion. We are exited to present:
The virtual grotto generator by Rudi van Delden and Daniël Siegersma
and a generative cinematic experience by Studio Pointer*.

Both teams will tell about the current state of their web-based projects.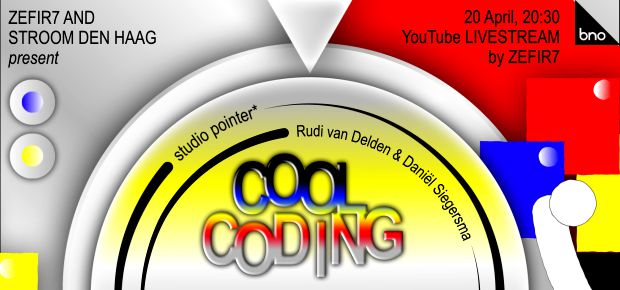 Speakers
Rudi van Delden and Daniël Siegersma followed up a scenic road trip through the southernmost part of The Netherlands to document Lourdes grottos with the creation of the virtual grotto generator http://grotto.nu/. Currently, they are working together on a documentary on neo-Gothic dog kennels, mock ruins, and other architectural follies. This film will also show the succes or flop of the construction of their own folly.

Studio Pointer* is going to present a selection of past and ongoing projects. Most recently, they have been working as members of the Lithuanian Space Agency, a collaborative fictional organisation which is founded by artist Julijonas Urbonas and researches space architecture and gravitational aesthetics. At the LSA, they worked on a dynamic gravity-inspired lettering and developed a real-time 3D scanner along with astrophysical simulations of human bodies in space. Next to that, studio Pointer* will share their other work that primarily comes out of their numerous experiments with digital media.

Livestream
The livestream will take place on YouTube / digital doors are open at 20.20 hrs.