BNO Zefir7: Richard Niessen
---
---
Stroom, Hogewal 1 - 9, 2514 HA, Stroom, DEN HAAG
---
Ideally, a society offers a rich and diverse range of stories and forms, something called the 'greater narrative of culture'. Graphic designers contribute to this diverse collective imagination, relying on their imaginative capacity, visual rhetoric and skill to create new order through a range of approaches. In its formative role graphic design sets an interaction of images and counter-images in motion – greasing the wheels of social communication.

The aim with The Palace of Typographic Masonry is to make a plea for this splendour and variety of the craft. A place where the intrinsic values of graphic design can be stored and cherished, a collective building that is entirely devoted to the profession's abundance, poetry and digressions.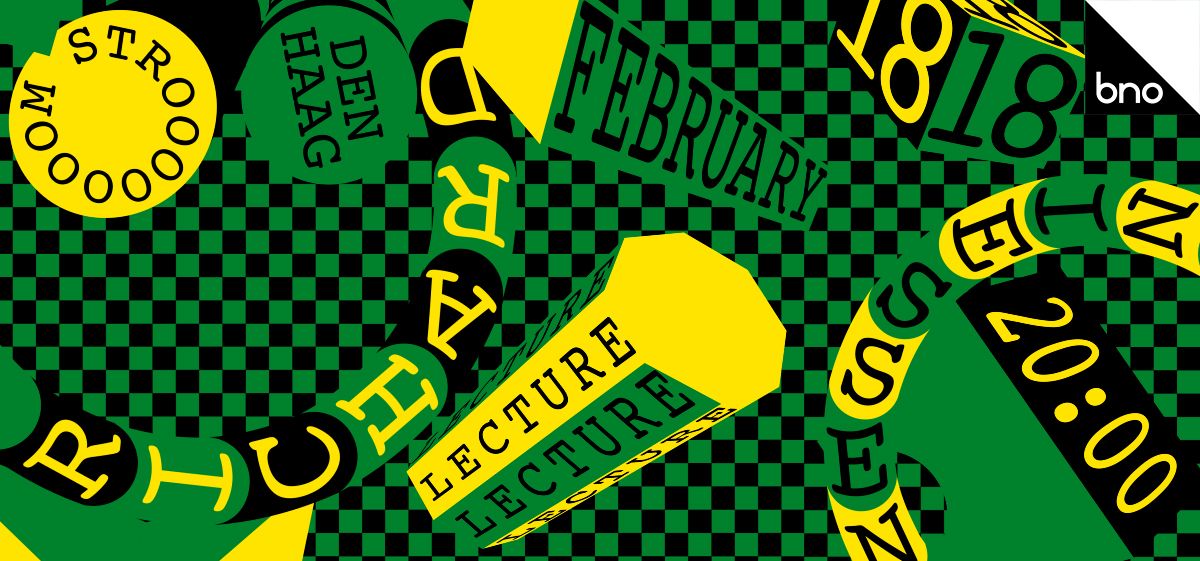 KABK second-year graphic design Expo 
In STROOM's shop window, the results of the second-year graphic design students of the KABK assigment will be shown. They were asked to use graphic design as a tool to initiate a change. The campaigns they developed vary from an Albert Heijn Monopoly game to a Sportslogan de-masking action and from a walking brick to a generation gap closing game.

Join us for dinner
If you want to have dinner at 18:30 with the speakers and the Zefir7 team (€12,50), please contact Jane Huldman (jhuldman@stroom.nl).