BNO Zefir7: Tomas Schats
---
---
Stroom, Hogewal 1 - 9, 2514 HA, Den Haag
---
Foto: Bezem, Tomas Schats
Tomas Schats his work consists partly of editorial illustrations for clients such as NRC and the VPRO. The illustrations are small lightfooted narratives. The visual stories are layered and occasionally take unexpected turns, with the purpose to mislead the viewer in a subtle manner.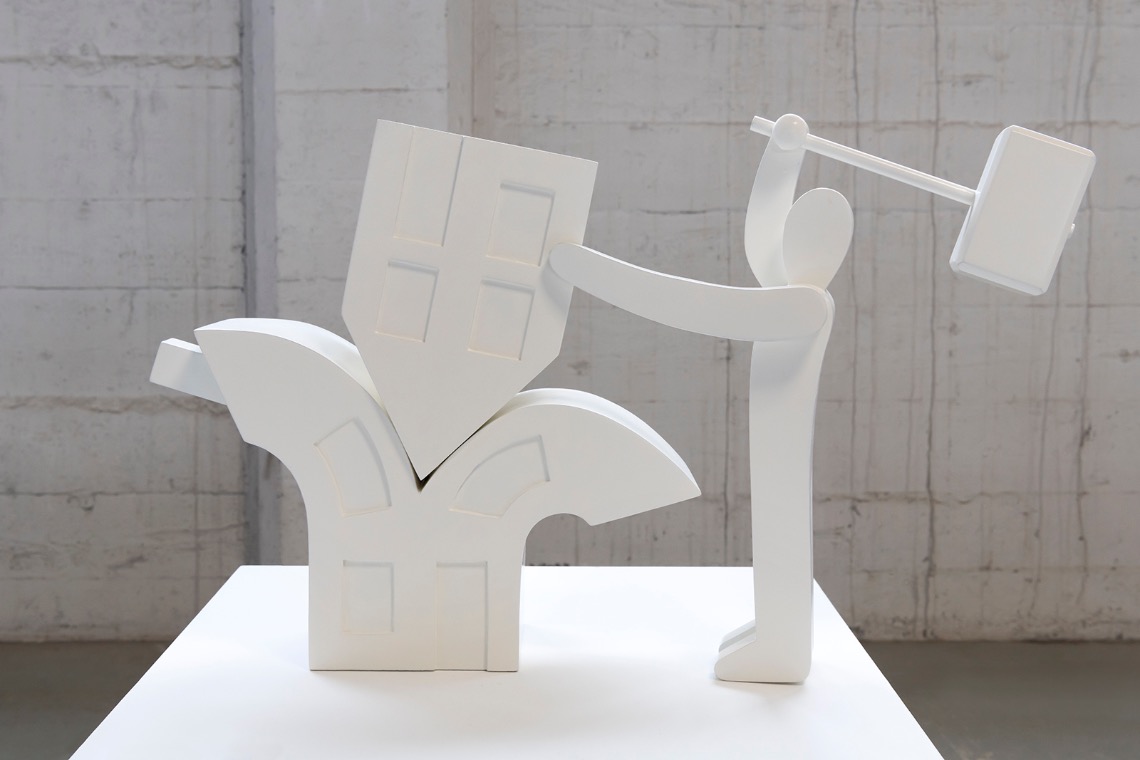 Foto: Splijthuis, Tomas Schats
Working as an illustrator influences his spatial designs. For 5 years now he is translating his visual stories into three-dimensional designs. The sculptures of Tomas Schats rise out of his curiousity about people and how they are responding to the world surrounding them. The sculptures relate and reflect to the environment in which we live, and are visualizing ideas and thoughts with a twist.
In a subtle manner and with humor, the sculptures transform situations which, at the first glance, seem impossible and too difficult to change. The sculptures tell stories about humankind, with all its possibilities and limitations and are based on reality, but transcend it in a subtle manner from which everything superfluous has been omitted. Visualizing the narratives in the most concise way possible, to seduce the visitor to (re-)think these (common) situations.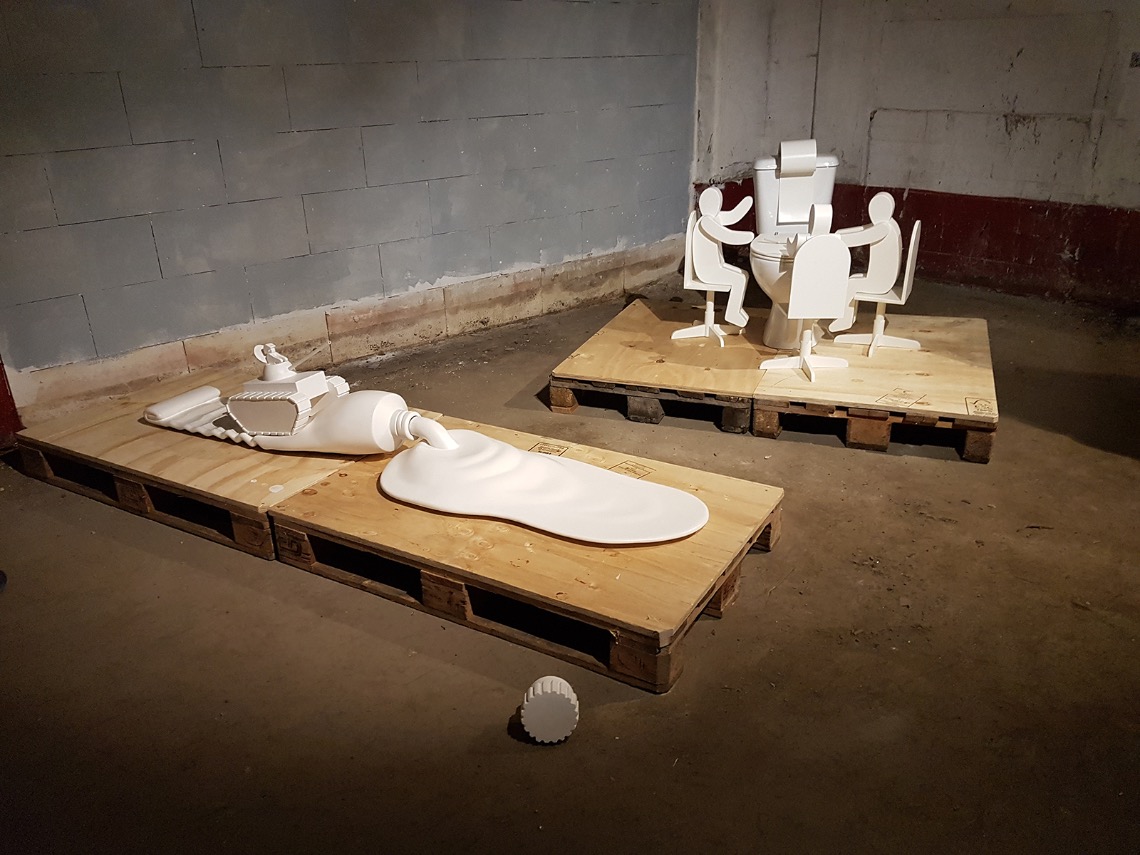 Foto: Brutus, Tomas Schats
BNO Zefir7
Zefir7 is a monthly designers' café supported by the BNO and hosted by Stroom Den Haag. Send 'keep me posted' as a subject to this email address to receive announcements.
Tickets
Free entrance. There is a limited number of seats. First come, first serve. Doors open 20.00 hrs, start presentations 20.30 hrs.
BNO members get a free drink at the BNO Zefir7 evenings!