Core competence 1/7: project and self management
---
---
BNO, WG Plein 600, 1054SK, Amsterdam
---
This workshop is in English
Learn the basic techniques of good project and self management
Good project management requires specific skills. For example, how to plan a project from beginning to end. How to get a clear overview of all costs involved. How to keep an eye on your budget and realise your goals. And how to ensure the cooperation of everyone involved?

And what about yourself? Working efficiently may seem self-evident, but it's far from easy. Do you always put off the difficult tasks for later? Are you easily distracted and/or do you have problems with deadlines? Then now is the time to learn how to manage yourself. 
Program
During this training the following issues will be discussed:

A proper project management system

Better at multitasking

How to manage your administration

Collaborating with everyone in your project team

How to become and remain responsible for the progress of your projects

Working efficiently and effectively

The most important rules of time and energy management

Working on a proper daily schedule

Smart handling of mail, social media and other disruptions
In addition to the theoretical knowledge of the subject matter, there is plenty of room to discuss and share experiences during the training.
Trainer
The trainer is Ernst van Dijk from our regular training agency GIFT.

GIFT has extensive experience in the field of training, coaching and advice within the creative sector. Ernst worked in advertising for years after graduating in Commercial Economics. His last position in the industry was that of Managing Director of McCann-Erickson.

Ernst is founder/partner of Gift and is specialised in working with people and companies in the creative sector. His starting point is that realising long-term goals starts with changing your behaviour and taking action today.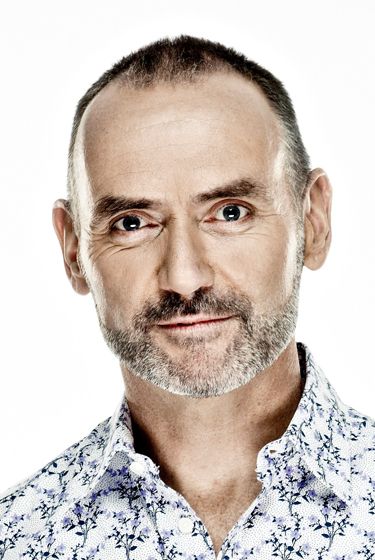 Photo: Ernst van Dijk
Prices


BNO members: 195 euro per person, per training day.
Non-members: 250 euro per person, per training day.
The amounts are exclusive of VAT and transaction costs. Catering (lunch) and necessary materials are included in the costs.


Continuing vocational training hours
This training day counts as 7.5 hours of study training and is recognised as a learning module for the necessary end terms of the Professional Experience Period (beroepservaringperiode, BEP) of (interior) architects.
Core competencies

Because academies pay little attention to the social and commercial side of creative practice, BNO, in collaboration with a number of design agencies, has developed the Core Competence Training Program. This program consists of 7 training courses that can be followed as a series but also separately. Click here for an overview of all courses in this series.

Registration
Click here to register for this training.