Design Beyond Generations
---
---
---
- This event is in English -
Six pioneers in design tell us about their current practices and take us on a journey beyond generations.

This evening we will dive into the options that data design, AI, social responsibility and sustainable behaviour can provide. Which design decisions of today shape the world of tomorrow?

In this event, our guest Conny Bakker has a double role. We will celebrate her as a member of honour of the BNO and she will participate in the program.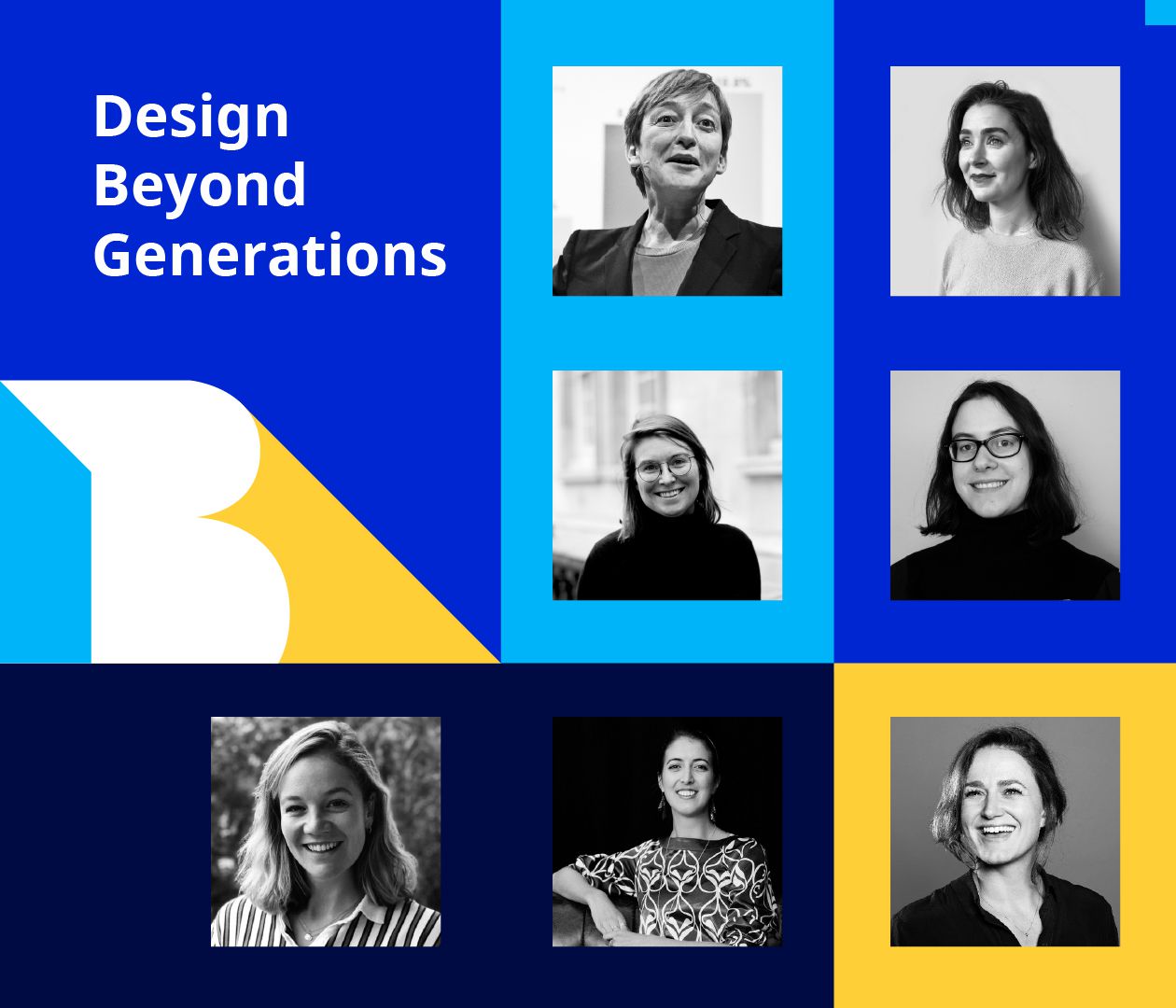 Speakers
Conny Bakker teaches in Sustainable and Circular Product Design as a professor at the TU Delft and co-writer of the book 'Products that Last'. During her graduation project (at KLM) she became aware of the effects of climate change and decided to devote her career to design for sustainability. She explores and develops design methods and strategies for product life-extension, reuse, remanufacturing and recycling, as well as the business models that enable these strategies. Not only products itself but also the users can contribute towards a better future. Therefore, Conny's second research interest is about exploring the relationships between consumer behavior, sustainability and design.  


Moderator Frédérique Moolenbeek is a passionate innovator and eager to design positive impact. With a background in strategic product design she moved into the world of branding & design and spent a couple of years in the capital of design; London. Frédérique currently holds an innovation consultant role at Fronteer; a creative strategy consultancy with headquarters in Amsterdam with global reach. With her drive to shape the future she developed the Future Forecasting tool; a tool to design future scenarios, to identify future opportunities and to create a roadmap towards the future. It successfully led to the development of the HEMA brand vision 2026 and map a future landscape for Rainforest Alliance.


Quirine van Walt Meijer (Microsoft) is passionate about the design of AI products for the near future and the way design impacts technology & society interaction. As a designer in the conversational AI & bot service engineering team, she enables customers and partners to deliver cutting edge, transformational conversational experiences. Creating best practices for conversational AI and collaborating with strategic customers to design the tools to create these experiences.

Maria Declerfayt (Design Academy) graduated from the Design Academy Eindhoven. In 2019 Marie hit the spotlight with the project Systems Trail and presented her work at the BNO YA Present! UNDER CONSTRUCTION exposition. She is fascinated by the human body as a set of infinitely complex biological mechanism and explains her role as designer by the quote: "I use design as a translation tool between the microscopic and the tangible, the current and the speculative, the known and the to be discovered." Systems Trail is a set of outdoor equipment responding to the human organ systems: digestive, nervous, skeletal, urinary, lymphatic, and muscular. Each station proposes a movement to take care of the corresponding system and reflects on the bodies operating techniques in their shapes and aesthetic.

When you are looking for effective, unique & beautiful visualizations of data to tell a story, teach, make a point and convince you are in the right place with data visualization designer Nadieh Bremer (Visual Cinnamons). She holds a master's degree in astronomy but found a more tangible and dynamic work environment in data analytics at Deloitte. For Adyen she designed and build dashboards. But she found her true passion for unique and captivating visualizations when she started freelancing as Visual Cinnamon. Her creativity flows from complex data into web-based interactive visualizations and from storytelling into data art. It is for a good reason that her visualization won many awards and you might want to hang them above your couch too.

Anna Noyons (ink.studio) is a strategic product- and service designer who believes we can change the world through good design. After the master Integrated Product Design & Sustainability she first started her own studio Anna Noyons and became in 2013 Chief Product Officer of Peerby, a start-up that enables neighbours to share household goods. She was responsible for the company's strategy and in lead of the brand and design team. She understands the start-up game and having worked on a wide portfolio of products and services, there's no product question she wouldn't like to help you answer. This fits her role teaching vision in product design at the TU Delft, being a mentor at Startup-bootcamp Amsterdam and co-founder of Garage2020, a social design driven innovation lab.

Anouk Zeeuw van der Laan fell for the magnificent world of materials when studying Industrial Design Engineering at TU Delft. Inspired by the abuse that materials suffer in the linear consumption system, she undertook material-driven design and research projects on waste and ephemeral materials. She joined the KraftHeinz Company to understand the impact that industry has on the linear resource flows comprising unrecoverable packaging and disposables. Currently, she is completing her PhD programme at the Dyson School of Design Engineering at Imperial College London. Her doctoral research is titled 'Closing the loops of Fast-Moving Consumer Goods' and is co-funded by Procter & Gamble. The objective of her work is to enable the sector to design and implement new consumption systems and business models to transition to a circular economy. 
Honorary membership Conny Bakker
During this event we also celebrate that Conny Bakker has been appointed honorary member of the BNO because of her special merits for the design profession.

Madeleine van Lennep (director BNO) speaks to her and Conny receives the symbol of honorary membership.     
Register
Send an email to info@bno.nl (with 'Design Beyond Generation' in the mail subject) to register for this event. We will sent you a Zoom-link.