Exhibition The Roaring Twenties
---
---
Museum Kranenburgh (locatie), Hoflaan 26, 1861CR, Museum Kranenburgh, Bergen NH
---
Museum Kranenburg presents 'The Roaring Twenties': an exhibition exploring parallel themes between the 1920s and 2020s in Design, Art and Fashion.
The design section of the exhibition is curated by Studio Wieki Somers, together with guest curators and esteemed colleagues Colin Huizing (curating Art) and Liesbeth in 't Hout (curating Fashion). 

The 1920s went down in history as the Roaring Twenties; they were animated by a euphoric drive for development and change. Will it be the same for our decade? What do the artists and designers of 2021 will be remembered for?
Forecasts are hard but it's tempting to ask whether history will repeat itself. Looking at the body of work collected for the exhibition, spanning from historical to contemporary artists, designers and fashion designers, we can see a world that is changing rapidly under the influence of technological progress, social engagement and a new view on gender.
"Researching past history and recognizing patterns while we were in lockdown was fortunate. It gave us prospective and made us optimistic about the future. We live in a complex world but designers perform at their best during turbulent times" - Wieki Somers
Studio Wieki Somers identifies some parallel themes between the two decennial and, inspired by Bauhaus textiles of the 20s, produces a collection of five rugs from which to present the curatorial themes. 
The new rugs function as platforms to showcase the work of masters and contemporary designers paired in open dialogues. 
Alvar Aalto's cutting-edge laminated wood pieces with Christien Meindertsma's 
contemporary fully biodegradable chair. 
Charlotte Perriand ahead of her time in using modern materials and her interest in functional and practical design, with the constructive mind of Konstantin Grcic.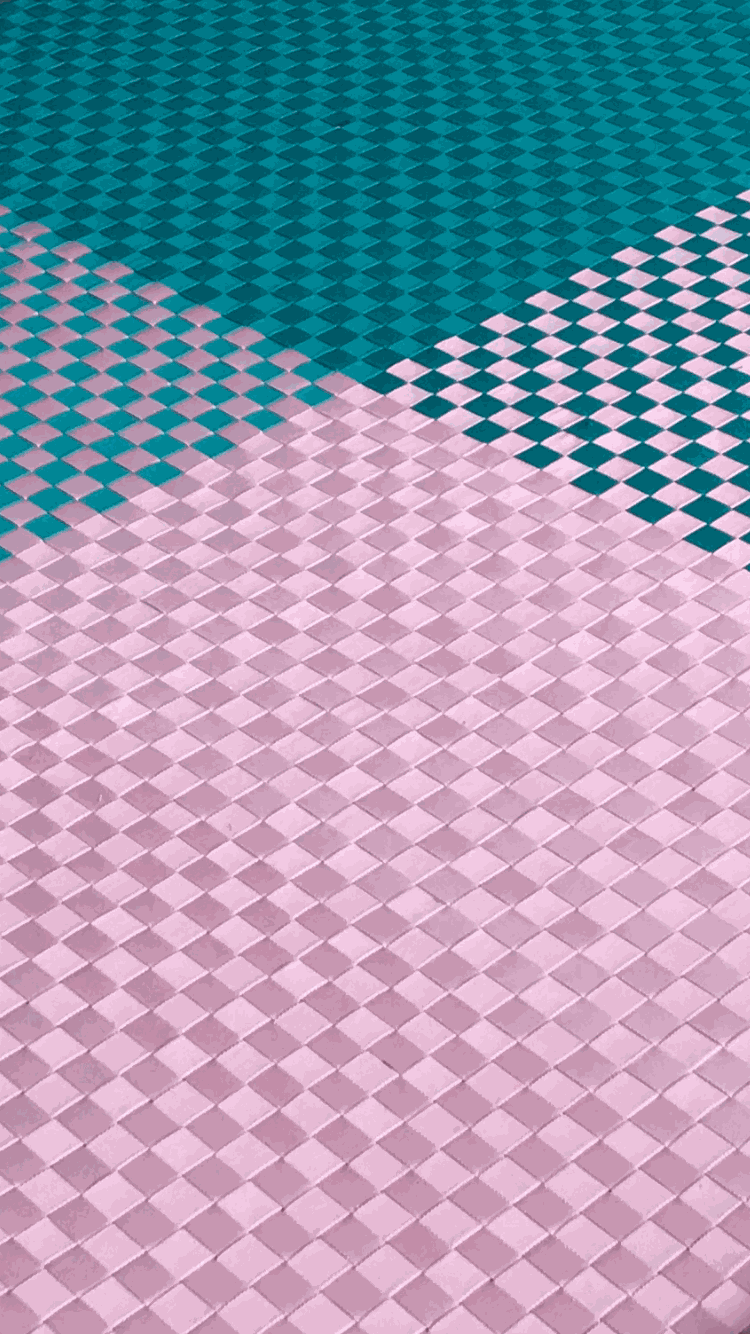 Foto: Rug, Wieki Somers
The progressive and exuberant organic forms of Oskar Schlemmer's Triadic Ballet paired with the work of Wang & Söderstrom in which experimentation with form and texture is expressed digitally.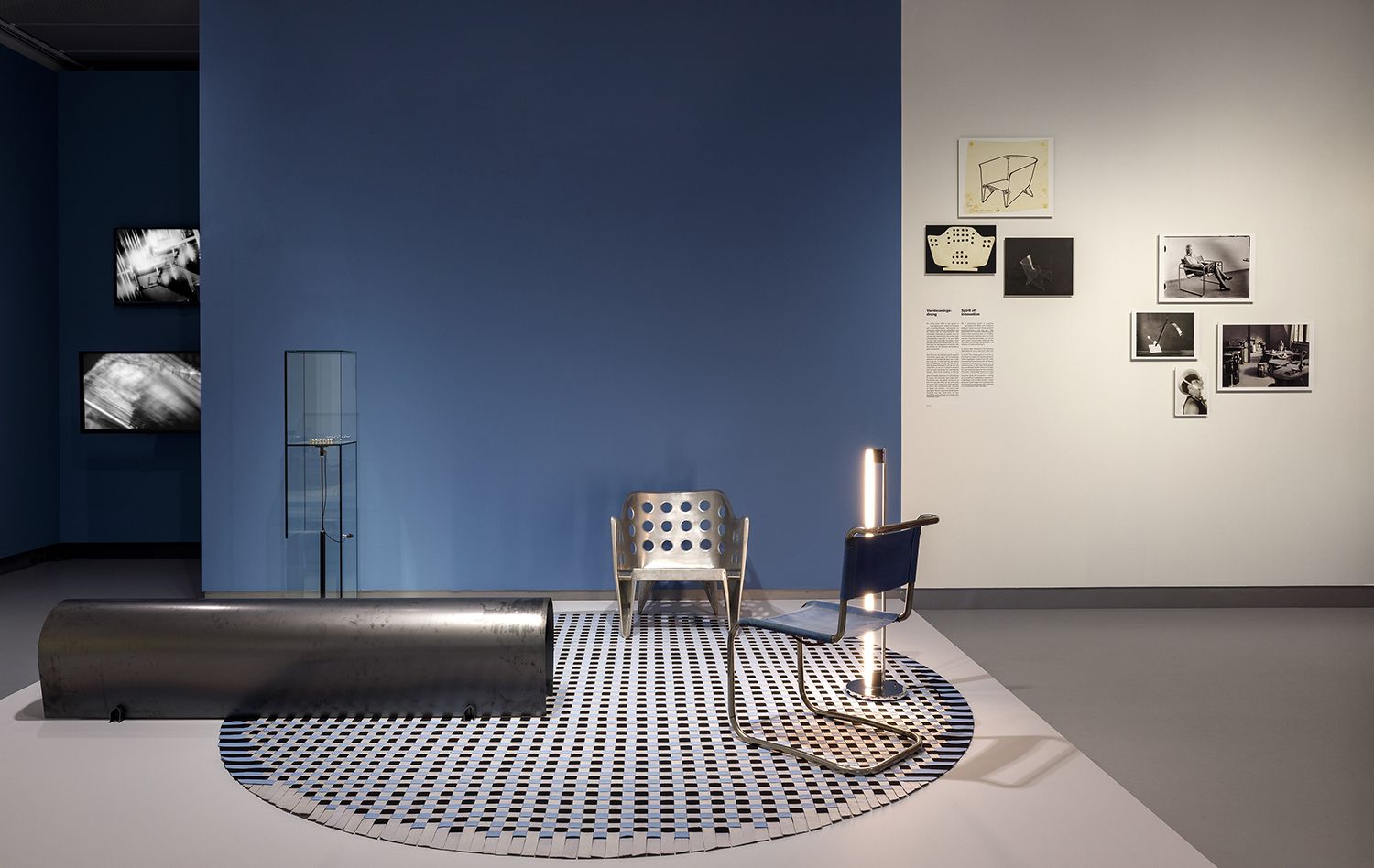 Designers on show
Alvar Aalto (FI, 1898-1976) | Anni Albers (DE, 1899-1994) | Marianne Brandt (DE, 1893-1983) | Pierre Charpin (FR, 1962) | Erich Consemüller (DE, 1902-1957) | Formafantasma (Andrea Trimarchi (IT, 1980), Simone Farresin (IT, 1983)) | Eileen Gray (FR, 1878-1976) | Konstantin Grcic (DE, 1965) | Dave Hakkens (NL, 1988) | Olivier van Herpt (NL, 1989) | Bernhard Hoetger (DE, 1874-1949) | Chris Kabel (NL, 1975) | Dirk van der Kooij (NL, 1983) | Julia Lohmann (DE, 1977) | Christien Meindertsma (NL, 1980) | László Moholy-Nagy (HU, 1895-1946) | Nendo (Oki Sato (JP, 1977) | Isamu Noguchi (US, 1904-1988) | Charlotte Perriand (FR, 1903-1999) | Bertjan Pot (NL, 1975) | Hans Richter (DE, 1888-1976) | Gerrit Rietveld (NL, 1888- 1964) | Seok-hyeon Yoon (KR, 1992) | Oskar Schlemmer (DE, 1888-1943) | Mart Stam (NL, 1899-1986) | Studio Klarenbeek & Dros (Eric Klarenbeek (NL, 1978), Maartje Dros (NL, 1980) | Studio Minale Maeda (Kuniko Maeda (JP, 1976), Mario Minale (IT, 1973)) | Studio Wieki Somers (Wieki Somers (NL, 1976), Dylan van den Berg (NL, 1971)) | Studio Swine (Azusa Murakami (JP, 1984), Alexander Groves (GB, 1983)) | Jonathan Trayte (GB, 1980) | Wang & Söderström (Anny Wang (DK, 1990), Tim Söderström (DK, 1988)) | Hozan Zangana (IQ, 1983) | Piet Zwart (NL, 1885-1977) and H.P. Berlage (NL, 1856-1934)