Letterspace #14: Frits Jonker
---
---
Letterspace (locatie) , Zeeburgerpad 51H, Letterspace, Amsterdam
---
Op 17 april een nieuwe Letterspace dit keer met typograaf Frits Jonker.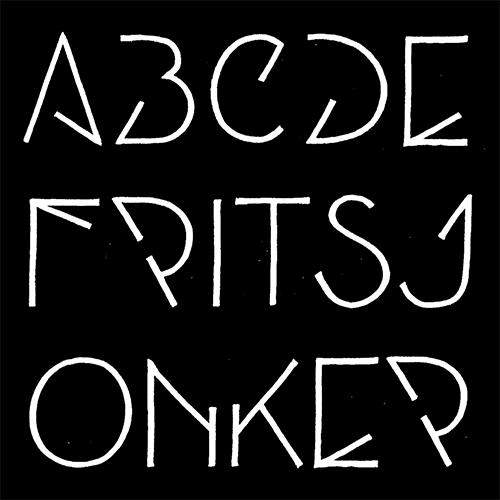 Comic Sans and other alphabets
Did you think the typeface you read in cartoon speech-bubbles is Comic Sans? Think again. Most of quality comic books are still lettered by hand. There are not enough OpenType features in the world to replace the flexibility and experience of a skilled hand letterer.

In cooperation with the BNO we've invited Frits Jonker to introduce this undervalued profession. He will also present a rich collection of the fabulous alphabets he has created in his side-practice.
Frits Jonker has lettered comics and graphic novels since 1979 for nearly every local publisher and comic artist. In addition, he has contributed to countless publications by writing about phenomenal and curious topics, such as forgotten music genres, diverse visual languages and exotic sciences.
Next to hand-lettering comics, Frits creates alphabets — fantastic alphabets – but also alphabets based on the architecture and vernacular of Amsterdam or comic related letters.

All his life Frits Jonker published strictly limited fanzines about the myriad subjects he is interested in. 
Over Letterspace
Letterspace is een platform gelegen in Amsterdam Oost. Zij organiseren maandelijks een lezing over experimentatie, innovatie en onderzoek op het gebied van typografie.
De lezingen zijn gratis en iedereen is welkom.