Letterspace #22: Kevin Rooi
---
---
Letterspace (locatie) , Zeeburgerpad 51H, Letterspace, Amsterdam
---
In two years of letterspace, we have not yet explored the subject of hand lettering. Now we finally have the opportunity to do so. Kevin Rooi entered our radar through his proposed cover for Renate Boere's upcoming book and we admire the cardboard cups, he customises on the fly, for his coworkers.

Kevin's lettering work is experimental and fresh, expressing a push to design and create. At letterspace, Kevin will share his work and discuss his project called Typomento, which explores his own position and identity as a designer.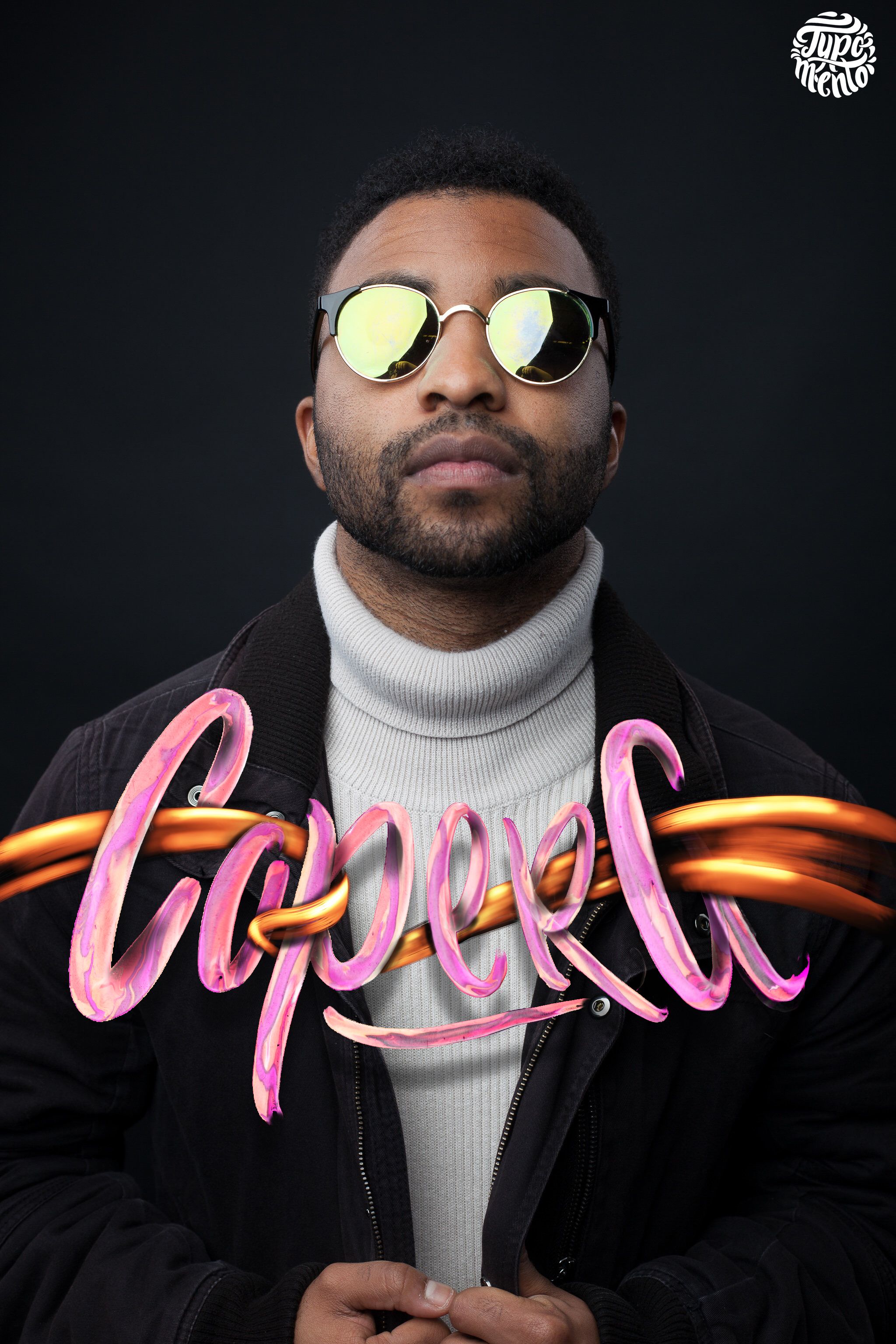 Photo: Kevin Rooi / Photography: Sombre Visuals
Kevin Rooi
Kevin Rooi works as a freelance typographer, designer and illustrator for a range of clients and agencies in and around Amsterdam. He was born and raised in Curaçao, relocated to Aruba with his family and finally moved to the Netherlands to study graphic design. His love for drawing and painting started as a kid and until now he has been fascinated by a wide spectrum of design disciplines especially if they involve type and lettering.
In his graduation project he focused on his identity as a designer from the Caribbean and how this makes him different from his fellow Dutch designers. Under the title Typomento (a combination of Type + Papiamento), he explores his native tongue and translates it into visual language for everyone to be understood.
About Letterspace
Letterspace is platform situated in Amsterdam Oost, and as of 2018 is hosting a monthly series of lectures about experi­mentation, innovation and research in type.
The lectures are open to the public and free. Experts, non-experts, type enthusiasts, writers, design students might be especially interested in joining.