Letterspace #23: 36DAYSOFTYPE (RESCHEDULED)
---
---
Letterspace (locatie) , Zeeburgerpad 51H, Letterspace, Amsterdam
---
ATTENTION: THIS EVENT HAS BEEN RESCHEDULED FROM 18 MARCH TO 1 APRIL!

36 Days of Type is a project that invites designers, illustrators and graphic artists to express their particular interpretation of the letters and numbers of the Latin alphabet. This year letterspace decided to join the open call in order to showcase the platform, our involved speakers, and guests. Half way into the challenge, we will come together and look at four unique approaches from past years and discuss their outcome.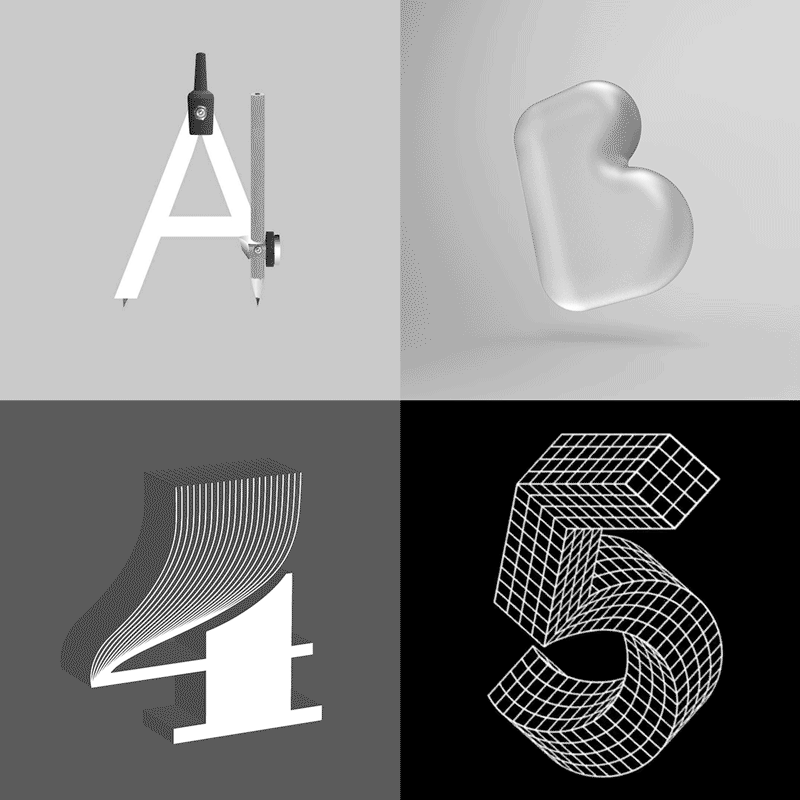 Mónica Rojas
Born and raised in Bogotá, Colombia, Mónica Rojas found in design the perfect balance between practicality and art. Her eclectic work was born back during university while taking illustration, painting and photography classes. Monica's passion for typography, lettering, and calligraphy have compelled her to attend several workshops to explore diverse techniques. To showcase those experiments, she created the Instagram profile '@Atypecal', a word game that portrays what's within: graphic experiments using letters, forms, and silly quotes.

Elmar van Zyl
As a multi-disciplinary holistic designer, Elmar van Zyl is currently living and working in Amsterdam. He regards design as a perspective shifting and problem solving tool. He definitely excited us with his way of looking at the alphabet as three-dimensional objects that he posted on Behance. In his talk, he will grant us a look behind the curtains and talk about his creative choices involved in creating these virtual sculptures.

Ely Zanni
For about a year, Ely Zanni has been a regular and welcome guest at letterspace. Born in Argentina, she came via Barcelona and London before settling in Amsterdam. Ely has a diverse portfolio of international clients and works to strengthen their brands through her bold and colourful style. Ely's skills range from branding, lettering, packaging to illustration and all of them come together in her participations in past #36daysoftype.

Daniël Maarleveld
Graphic designer Daniël Maarleveld started sharing kinetic typography experiments on Instagram after attending a Drawbot workshop by Just van Rossum. "36 days of type" turned out to be a great way to share work quickly and to grow creatively without overthinking it. When towards the end of the challenge, number 5 got viral, animation requests started pouring in.

About Letterspace
Letterspace is platform situated in Amsterdam Oost, and as of 2018 is hosting a monthly series of lectures about experi­mentation, innovation and research in type.
The lectures are open to the public and free. Experts, non-experts, type enthusiasts, writers, design students might be especially interested in joining.