Letterspace #25: Roland Steur
---
---
GWA (locatie), NDSM-plein 27, 1033 WC, GWA, Amsterdam
---
This month's lecture will take us on a quest to solve the mystery of 150 year old Chinese letter molds (matrices). After being asked about the fate of the 19th century Chinese matrices that were once produced by Tetterode Amsterdam, Ronald Steur — chairman of the Foundation Type Foundry Westzaan — started an adventurous quest to reveal the history behind this fascinating collection of more than 9000 letter molds. 
Who owns them? Where are they now? Where is the lead type that was cast using these molds? This search even sparked interest in Hong Kong and there was talk about "The Legend of the Hong Kong Types". Finally, we will hear about the pilot project to recast the lost Hong Kong characters in collaboration with the Open Printshop in Hong Kong.
Typefoundry Westzaan
Typefoundry Westzaan (Stichting Lettergieten) was established in 1983 by professionals when Monotype Netherlands stopped their activities. There, Ronald Steur, together with other volunteers, is keeping the craft of casting lead type alive. Every Thursday, the workshop is open for the public, school-classes, and graphic designers. 
This extraordinary place not far from Amsterdam accumulated a large number of machines and matrices. In addition to the conservatory functions, the foundry also casts new typefaces, such as the two-tone Ziza stamps from Novo Typo (#7) or the production of the Hong Kong Type. A main concern for the continuation of the workshop is to find fresh volunteers..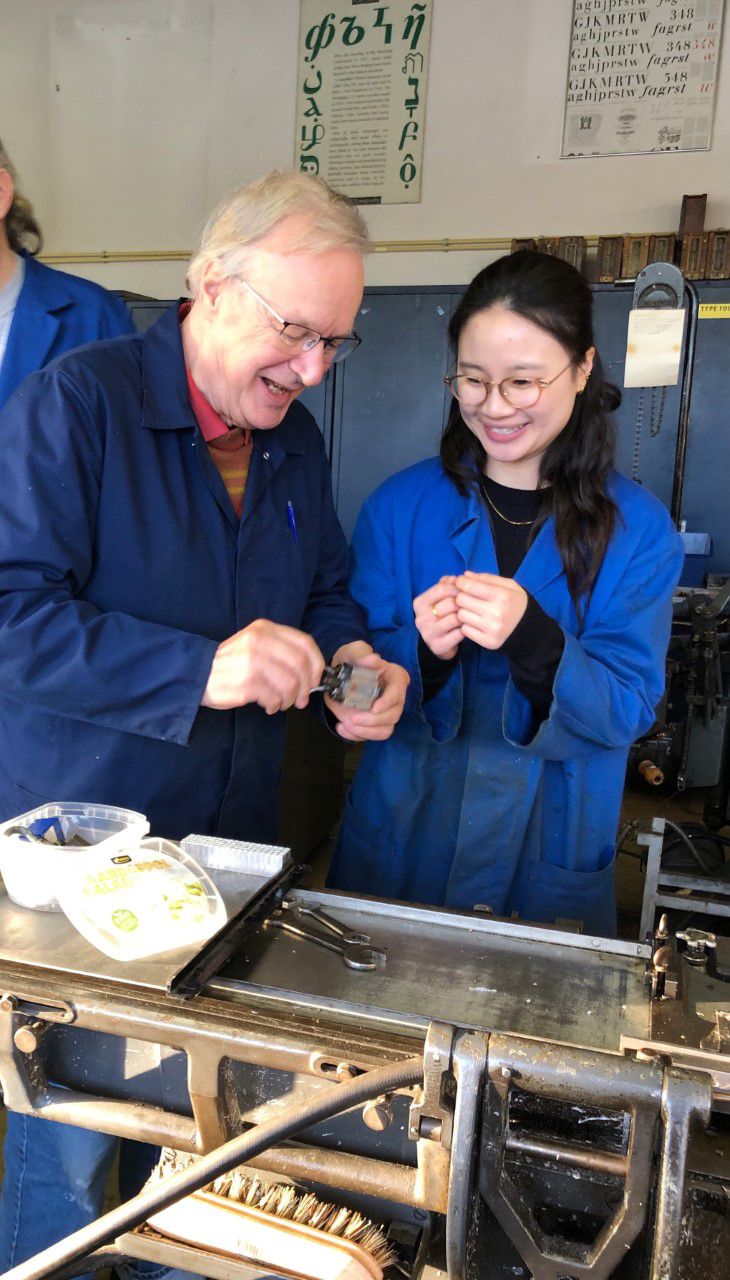 Type Foundry Nicolaas Tetterode

In 1855 Johann Hoffmann, the first professor of Sinology at Leiden University, recommended to the Literary Section of the Academy of Sciences to acquire Chinese letters to be able to publish Chinese and Japanese texts. Hoffman found the Hong Kong types to be not only 'very reasonably priced' but also 'one of the most beautiful Chinese fonts'. 
In August 1858, with the help of the Dutch Consul in Hong Kong, a set of 5375 Chinese letters found its way via Rotterdam and Leiden to type foundry Nicolaas Tetterode in Amsterdam, where the production of the matrices by electrotyping means began.

About Letterspace
Letterspace is a platform that hosts a monthly series of lectures about experi­mentation, innovation and research in type.
The lectures are open to the public and free. Experts, non-experts, type enthusiasts, writers, design students might be especially interested in joining.