Letterspace #35: exploring restraint
---
---
Studio Zeeburg, Zeeburgerpad 58, 1019 AC, Amsterdam
---
Doors open: 19.00 hrs
Start program: 19.30 hrs
Free admission & drinks
Presenting a typographic agenda towards the end of last year, we will start this year with another calendar-based talk.
gebr.silvestri is a design studio located in Amsterdam since 1994. The two brothers of Swiss origin work as art directors and graphic designers in the second and third dimension, producing visual solutions in a wide area of media. Their projects range from brand identities, books, online, through products, to exhibition and set design.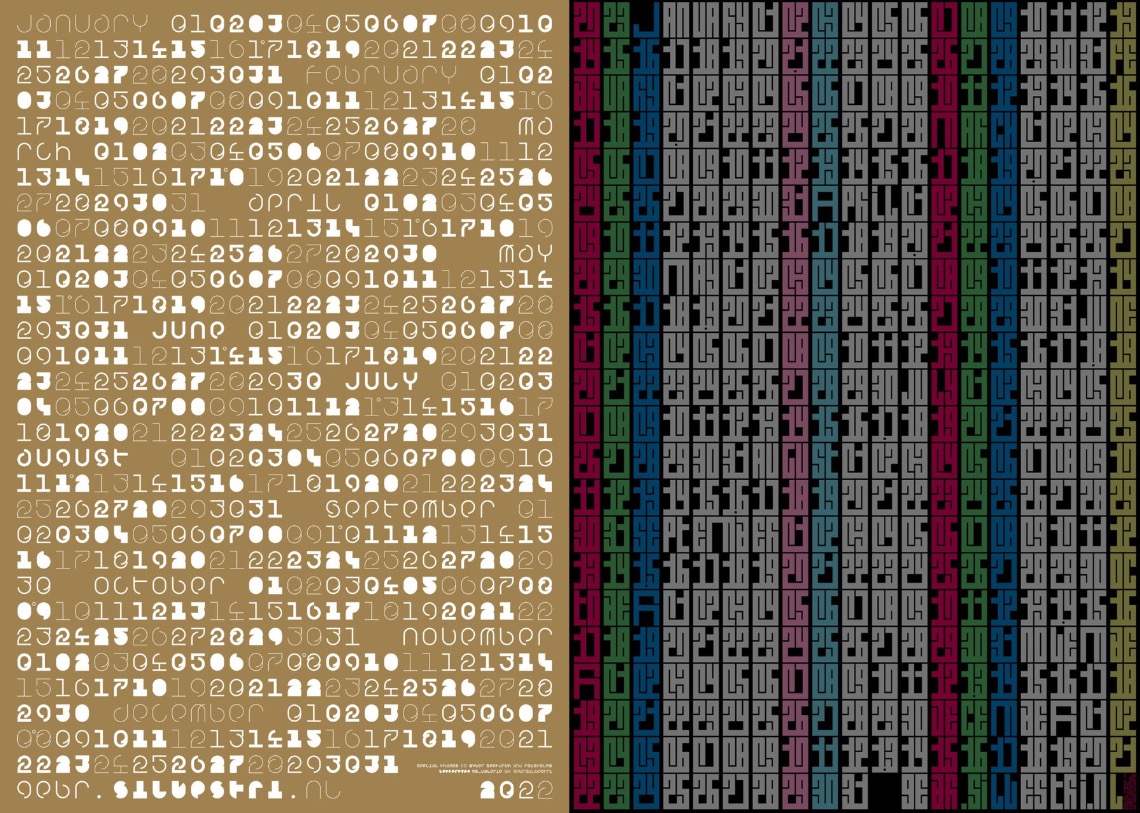 Images: wall calendars 
gebr. silverstri
Since 2006 the brothers have designed an annual calendar in the form of a poster with self-designed fonts inspired by assignments and collaborations from within their studio practice. This reflection on their own work has resulted in several letter concepts in recent years. Inspired by the basic geometric shapes and the Bauhaus together with systematic grid-based constructions, these letters explore unimaginable possibilities within rigid settings and experience them as 'open space'.
The calendars are usually executed using cutting edge or unusual printing techniques. They exist as a chance to explore new paths that might not be feasible within a commercial project. Because of the passion and interest in printing techniques, gebr. silvestri seek out combinations that they are not familiar with or have always wanted to better understand.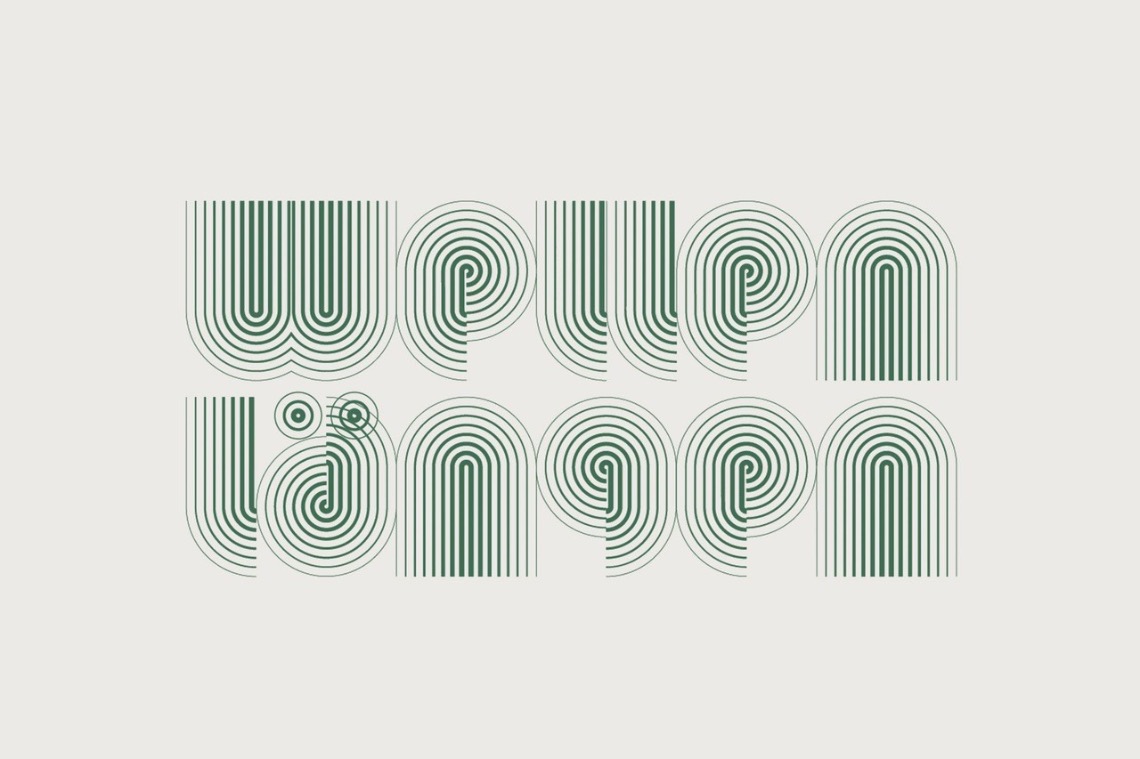 Image: logo Wellenlaengen
The brothers started their study in two- and three-dimensional design at Schule für Gestaltung and Globus in St. Gallen, Switzerland, before studying graphic design at Gerrit Rietveld Academy in Amsterdam. Both give workshops in graphic design, typography, and visual languages at Merz Akademie in Stuttgart, Design Academy Eindhoven, St Joost Akademie in Breda, Ecole des Beaux Arts in Mulhouse.