Letterspace #36: Olga Umpeleva
---
---
Studio Zeeburg, Zeeburgerpad 58, 1019 AC, Amsterdam
---
Doors open: 19.00 hrs
Start program: 19.30 hrs
Free admission & drinks
After five years of lectures, it is about time to expand our focus on Cyrillic letters. With Olga Umpeleva, we not just have a native designer but someone that likes to explore untrodden paths and is now working for a renowned foundry that left many traces in Amsterdam.
While we strongly oppose the brutal occupations and expansions of Russia, we don't like the idea of boycotting an entire culture that goes way beyond this present war. On top of that, nearly 50 languages throughout parts of Eastern Europe, Central Asia, and Siberia use Cyrillic as their official script.

Olga Umpeleva
Olga Umpeleva is a type designer from Russia, currently living in the Netherlands. Olga has completed the TypeMedia master program in 2020. Since then she has worked on various projects with many type and graphic design studios from different countries, publishing fonts on Google Fonts, MyFonts and Future Fonts. Olga is a designer of both Latin and Cyrillic letters, she likes to draw 'out of the world' display fonts, while keeping herself grounded with text typefaces. Now Olga partly works for Dinamo, as a freelance type designer and also on her own projects.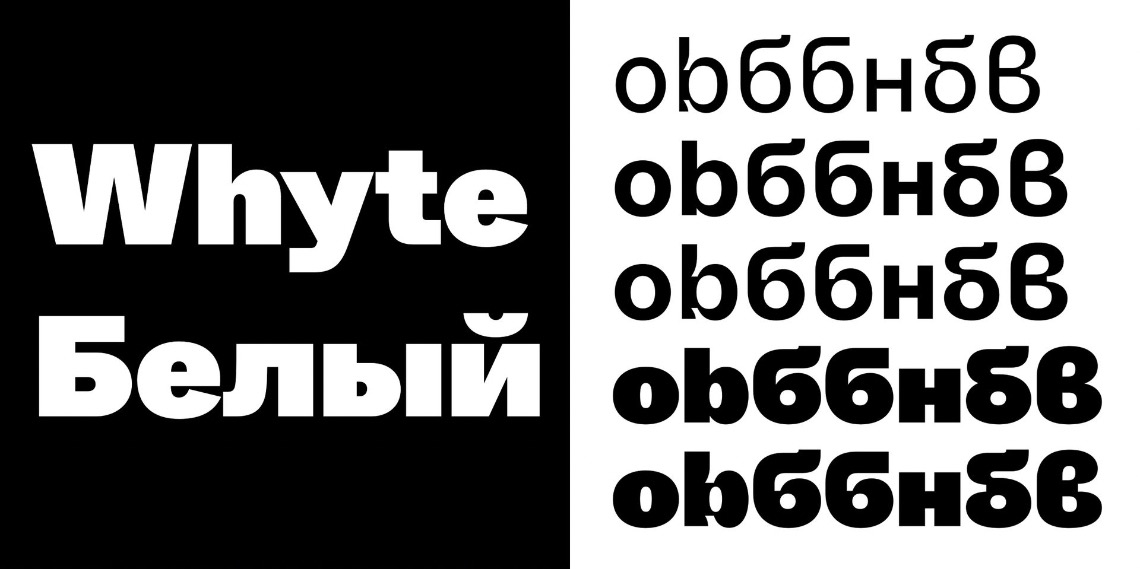 The lecture will start with her graduation project Noordenwind (later known as Westenwind), which didn't have Cyrillic during TypeMedia. After graduation she worked on the Cyrillic character set and published the typeface on Future Fonts. But mostly her talk will focus on working on the Cyrillic extensions for Dinamo's typefaces Gravity and Whyte.
Olga will analyse other languages that use Cyrillic letters, how they differ from each other and from the Latin alphabet. Highlight complicated letters or differences in rhythm and texture. She will also show how being exposed to the difficulties of designing outside of ones comfort zone can be beneficial in the development as type designer.