Letterspace #37: Studio Laucke Siebein
---
---
Studio Zeeburg, Zeeburgerpad 58, 1019 AC, Amsterdam
---
Doors open: 19.00 hrs
Start program: 19.30 hrs
Free admission & drinks
A letter arriving at our former studio address at Zeeburgerpad 51, gave us the lead to the Zeeburg Typefoundry. What are the odds, that at our new type focussed studio – letterspace – where we started a lecture series on type, another type foundry had been situated?
Reaching out to the designers behind this manufacture, we learned, that ZTF was still a hidden part of Studio Lauke Siebein, that it was not so much a foundry but rather a private collection of custom and project-applied typefaces. We are really excited to bring Johanna Siebein and Dirk Laucke back to the Zeeburgerpad and present this rich bounty of playful typefaces to a wider public.
Studio Laucke Sieben
Laucke Siebein is the designers duo Dirk Laucke and ­Johanna Siebein based in Amsterdam and in Offenbach am Main, formerly in Berlin. It offers a wide range of expertise in the field of communication and the implementation of high-quality design concepts. Their commissions range in the field of arts and culture, architecture, institutions, and color industry with a intermedial outcome.
Dirk has studied visual communication at at the Berlin University of the Arts (UdK) before moving to Amsterdam in 1995 and setting up his own studio. Johanna has studied communication design at the Hochschule der Bildenden Künste Saar, Saarbrücken, and at the AKI in Enschede.
They first met in 2006 and their permanent cooperation has been going on since 2009. Since 2022 Johanna is professor for Typography/Type Design at Hochschule für Gestaltung in Offenbach am Main.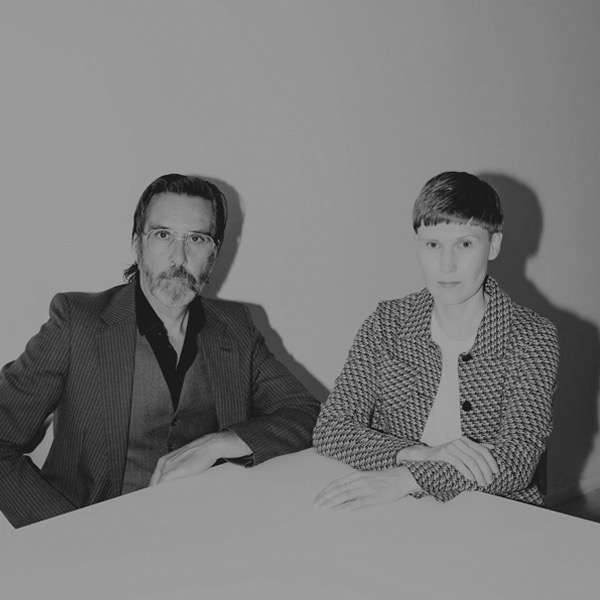 Fotograaf: Nora Hollstein
Laucke Siebein's concepts and designs have been awarded with international design prizes and have been published widely. Both regularly teach at art academies and give lectures on their work around Europe.
ZTF
ZTF sounds like a rather technical undertaking but is in fact the experimental playground for the studio's custom fonts. Named after the street of a former studio location, the Zeeburg Typefoundry stays invisible to the public but is a very important tool for Dirk and Johanna as it internally standardizes their type designs for their commissions and self-initiated project. This is not a launch event. Please note, the typefaces are not for sale, they are sold already to their one time use.
Through a multitude of examples, Dirk and Johanna will trace individual strategies to recurring questions. As they strive for visual translations of their concepts that create value and encourage they are motivated to look for the unexpected. Their most important tool is good design – often expressed through a symbiosis of custom type design with the conceptual approach of the project.
It is never about irrelevant pleasure or the fulfillment of schematic beauty. Because they trust their audience in being creative and aesthetically oriented, they make clear statements and offer space for individual perspectives and experiences. Being part of German and Dutch design culture, their collaboration results in a stimulating mix of rationality and spontaneity.