Design Academy Eindhoven presents Moving in Stasis, an unfolding exhibition and public program that revisits and recasts the Academy's Master graduation projects from 2020.

Until this time, these projects have been kept in storage, awaiting their moment of display. In collaboration with Het Nieuwe Instituut, sixty works are transplanted to Gallery 3 By You, six months after the moment of graduation.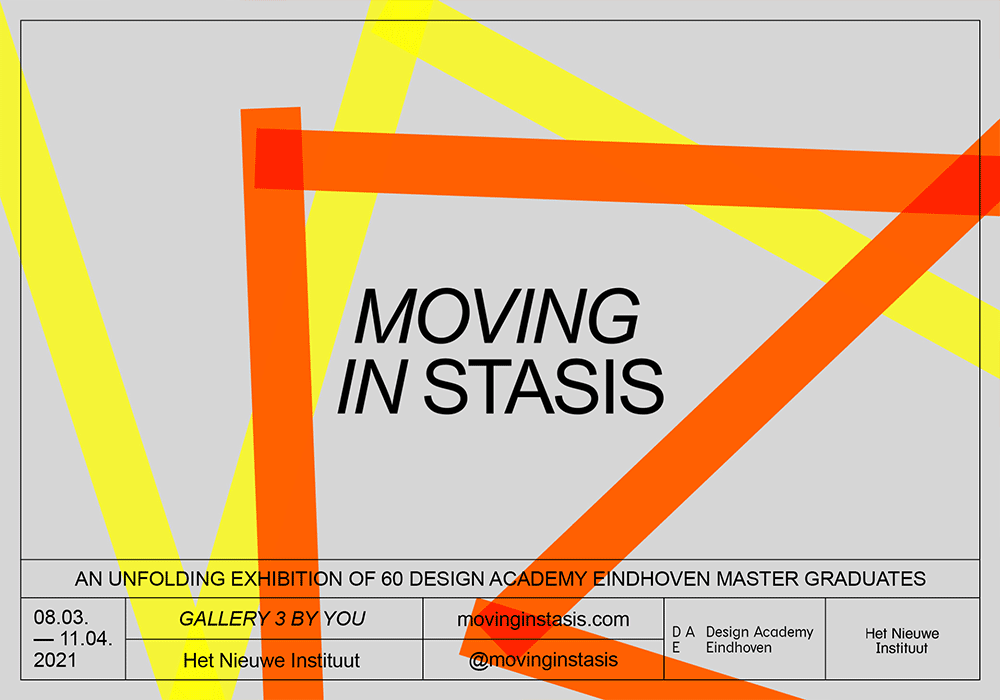 Moving in Stasis
Moving in Stasis is an exhibition of its own making. Constructed as an evolving set-piece and culminating in a digital public programme, participants will occupy a hybrid structure over five weeks, formed in three acts: Installation, Production, and Public Programme.

Entirely curated, designed, and developed by the graduates themselves, the exhibition disentangles and re-stages performance, film screenings, objects, writings, radio broadcasts, and more. With topics ranging from narratology to modalities of care, craft choreographies to invisible architectures, viewers and visitors are granted a behind the scenes insight into the working processes of sixty designers.