YA Present! UNDER CONSTRUCTION
---
---
Sectie-C , Daalakkersweg 10, 5641 JA, Sectie-C, Eindhoven
---
Recently graduated, but that is of course only the start for the latest class of Dutch designers – the Young Alumni or YA's – who present themselves at YA Present! during Dutch Design Week. Portfolio? Under construction. Website? Likewise. Career? Own business? It is all still under construction. And yes, so is this exhibition.

YA Present! UNDER CONSTRUCTION is a dynamic, living exhibition. With on-going, performance-like changeovers of the presented works – walled in by all projects on show in 1,579 cardboard boxes at the depot – 67 young talents from all academies in the Netherlands show that they are still in the early stages of their career, after first having carefully constructed their creative self.

Climb the scaffolding and see how young, freshly graduated design talents search, slide and spin with their graduation work, the first foundations of their professional career as a designer.

Each day at five, it's BUBBLE TIME! Gather around the YA-cuzzi for a live podcast with guests who will each add their insights to our design manifesto. 

In addition, visit the YA Present! EVENING SESSIONS, an inspiring series of events including the festive launch of our Dude YA Special!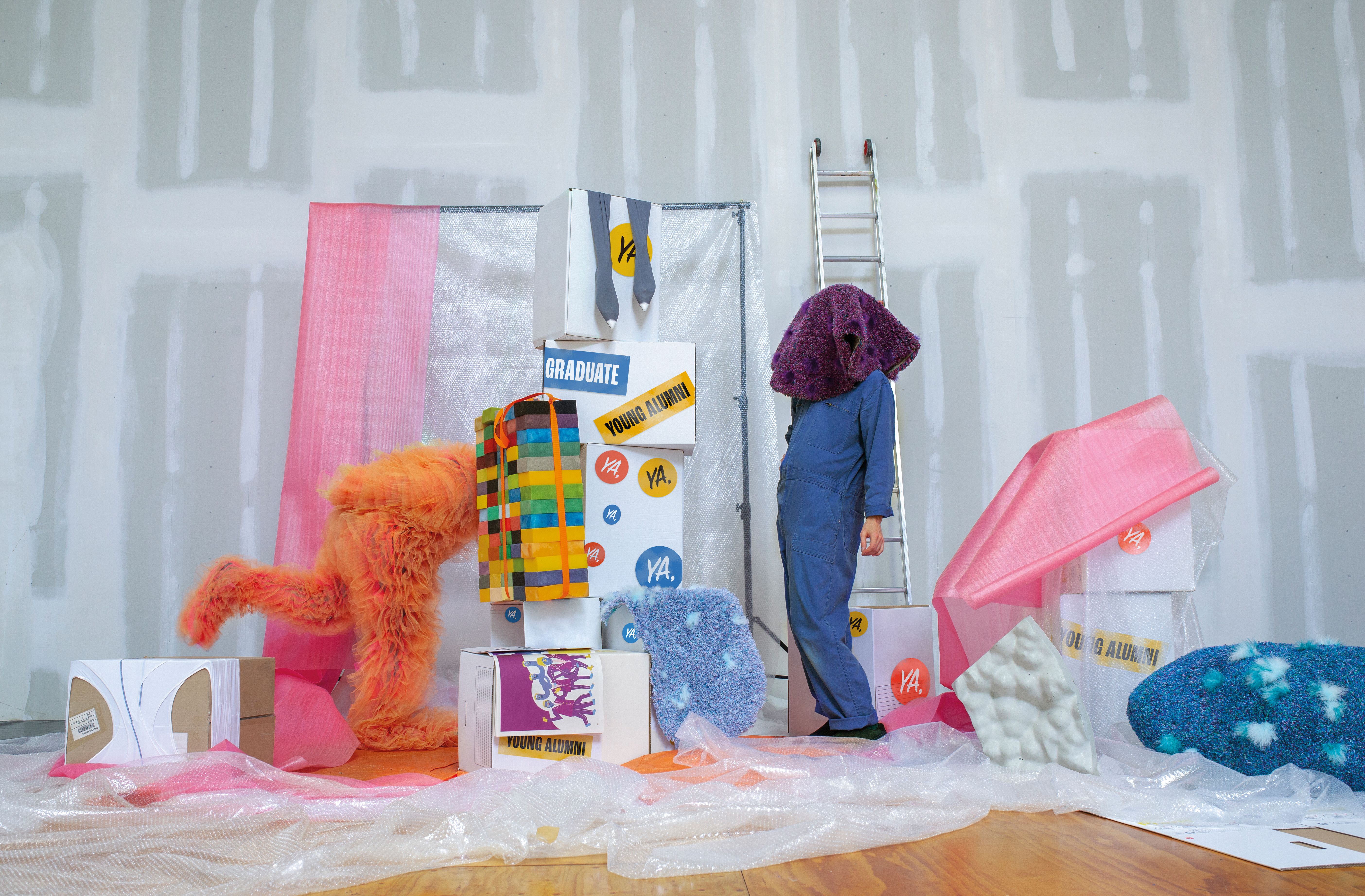 Participants 
This year 67 graduates will show their work at YA Present! UNDER CONSTRUCTION. Check out their profiles and their work: 
Events
In addition to the YA Present! UNDER CONSTRUCTION exhibition, together with the participating graduates we have constructed a series of inspiring EVENING SESSIONS, including the festive launch of our Dude YA Special!
Featuring Petra Janssen (Studio Boot, Social Label, and Werkwarenhuis), Simon Buijs alias BobbyPola, a frikandellen contest, beats by Tom Sibma alias DJ Simba, Willem van Hooff and others. Check out our full calendar at Dutch Design Week:
Tickets
Entrance to the exhibition and evening sessions requires a DDW ticket (this ticket will also give you unlimited access to the paid DDW locations for 9 days). BNO members receive a discount (17,50 euros instead of 20 euros). For this, you can use the promotional code BNODDW2019 before checking out.