Is your perfect internship shredding documents all day? Keep walking, honey! Because at Dopper you wake up in the morning to make a difference. You are passionate about circular products and you love to be a part of a team that creates them.
This is you!

Your goldfish are named Apple and Tesla. You buzz with energy and the eagerness to learn and to innovate. So, if you hear the word 'go', you're already running. But luckily, you are also responsible, so you're probably running in the right direction. Without us having to give you too many directions, because you are independent and you own your projects.
Furthermore, you are as versatile as LEGO. One moment you are sketching a new concept, the next you are testing a new top-secret bottle prototype. But as diverse and chaotic as your job might seem, your file folder looks like it was organized by Sheldon Cooper. Oh, and you have some green genes. In other words: you don't zone out when you read about LCAs, Circular materials and chemical recycling. We don't. We love our sustainable lingo to bits.
A day in the life...

You want to see how we run things in a professional (ahem...) environment. As an intern you work with our project manager on new sustainable developments from A to B (and maybe even Z). Think of water bottles, mouth-watering accessories for water bottles, circular materials for water bottles, but mainly water bottles.
Your challenge? To research new materials and production techniques. One day you are reviewing the quality of a sample, the next day you're pushing ideas for a new product proposition. You get yourself familiar with the innovation process and help to improve it where necessary.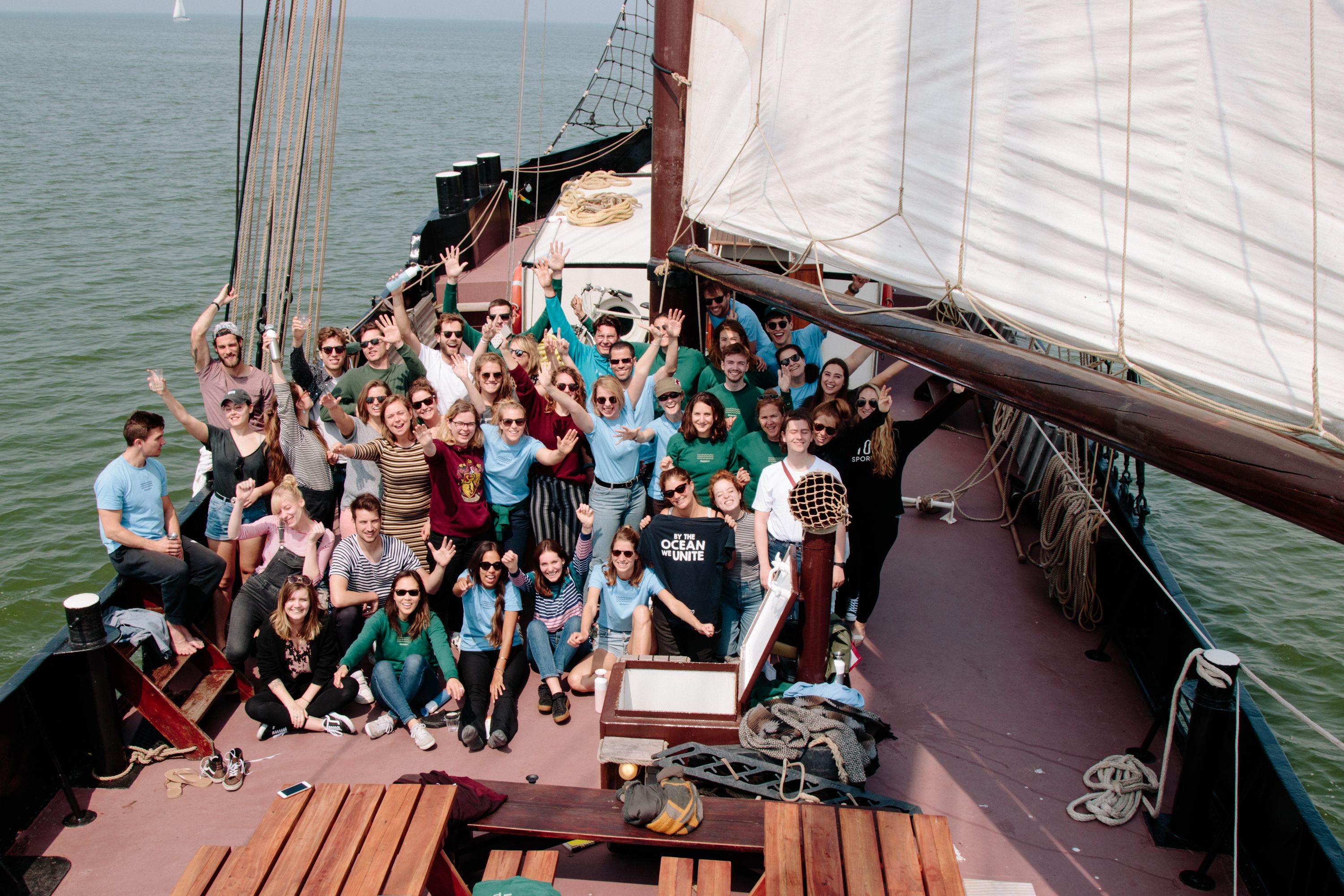 What do we expect from you?
You study Industrial Design or similar (HBO or WO level), for example Industrial Design Engineering or Industrieel Product Ontwerpen;

Your communication skills are impressive, in both English and Dutch;

You can work with Photoshop and Illustrator (3D CAD would be nice);

You are available for a fulltime internship of at least 5 months, starting in September 2019 (this is not an graduation internship);

You are enthusiastic about Dopper's mission, our brand and sustainability in general.
Want to know who you'll be working with? Say hi to Niels. He'd like that.

What's in it for you?
Warning: an internship at Dopper tends to be a lot of fun. We know you don't apply for a job just for a decent shot of caffeine in the morning – even though our coffee is pretty good. What is so different about working at Dopper? First of all, you're not just doing your job, you're actually making a change in the world. We're on a mission and that ties our team together. Kumbaya.
Now before you think this means singing songs about saving our oceans and working 160 hours a week: it doesn't. Sounds good? There's more. At this moment, Dopper is growing rapidly. And especially internationally. This is a once-in-a-lifetime opportunity to hop on board and learn A LOT.
Needless to say, we think Dopper is a great place to work. And that's official: Dopper made the list of 'Great Place to Work 2018'! Not convinced? You'll also receive a internship salary (stagevergoeding).

Do you want to know even more about Dopper? We wrote 10 reasons why we like this company so much.