Are you a talented, curious and highly motivated 2d +3d product design student or post graduate then we are on the lookout for you.
Humade is a design studio & brand situated in Amsterdam. We have a shared passion for materials and a strong interest in ceramics. We work on various projects and create products with our vision on sustainability and circularity. Products that encourage to cherish the world around us and have an aesthetic appeal. Sometimes inspired by old crafts or traditions that are translated into the present like our New Kintsugi repair kit. Humade products are sold worldwide.
We are looking for a highly talented and motivated intern who likes to think outside of the box and who wants to be involved in the whole design process. 
In this versatile internship you work all-round on expending the Humade collection, custom-made designs, preparations for exhibitions and events.
As a product design intern, you will participate and are involved in the entire process from research, concept, design to end product including packaging, photography and communication.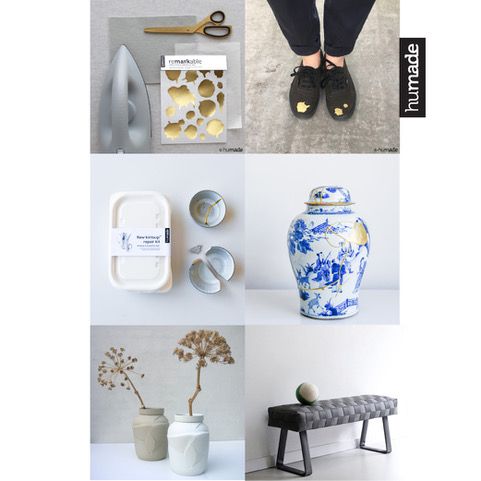 Profile:
Energetic, creative, product design talent
Strong eye for detail and sense of quality
Pro-active, can-do and hands on mentality
Following a BA in design / industrial design or just graduated
Good visual and technical 3d skills and experienced in 3d drawing programs.
Sharp graphic eye

Experienced in Adobe Photoshop, Illustrator & In-design

Master the English language in speech and writing

Pre:
Passion for ceramics

Feeling with social media and community strategy

Great photography / film skills for content realization  
What do we have to offer:
A varied internship at a growing brand

Informal working atmosphere in a nice team.

A place where own initiative and creativity are highly valued. 
Does the above sound like a great match, then we are curious to hear from you. Please send your CV, motivation letter and portfolio to sales@humade.nl www.humade.nl