Strongbow is the world's leading cider brand, offering a variety of apple-based cider flavours.

Its presence stretches the world, mostly into major cities, meaning the brand needed a switch from its original colourful and sweet look, to become a refreshing natural reference in urban environments.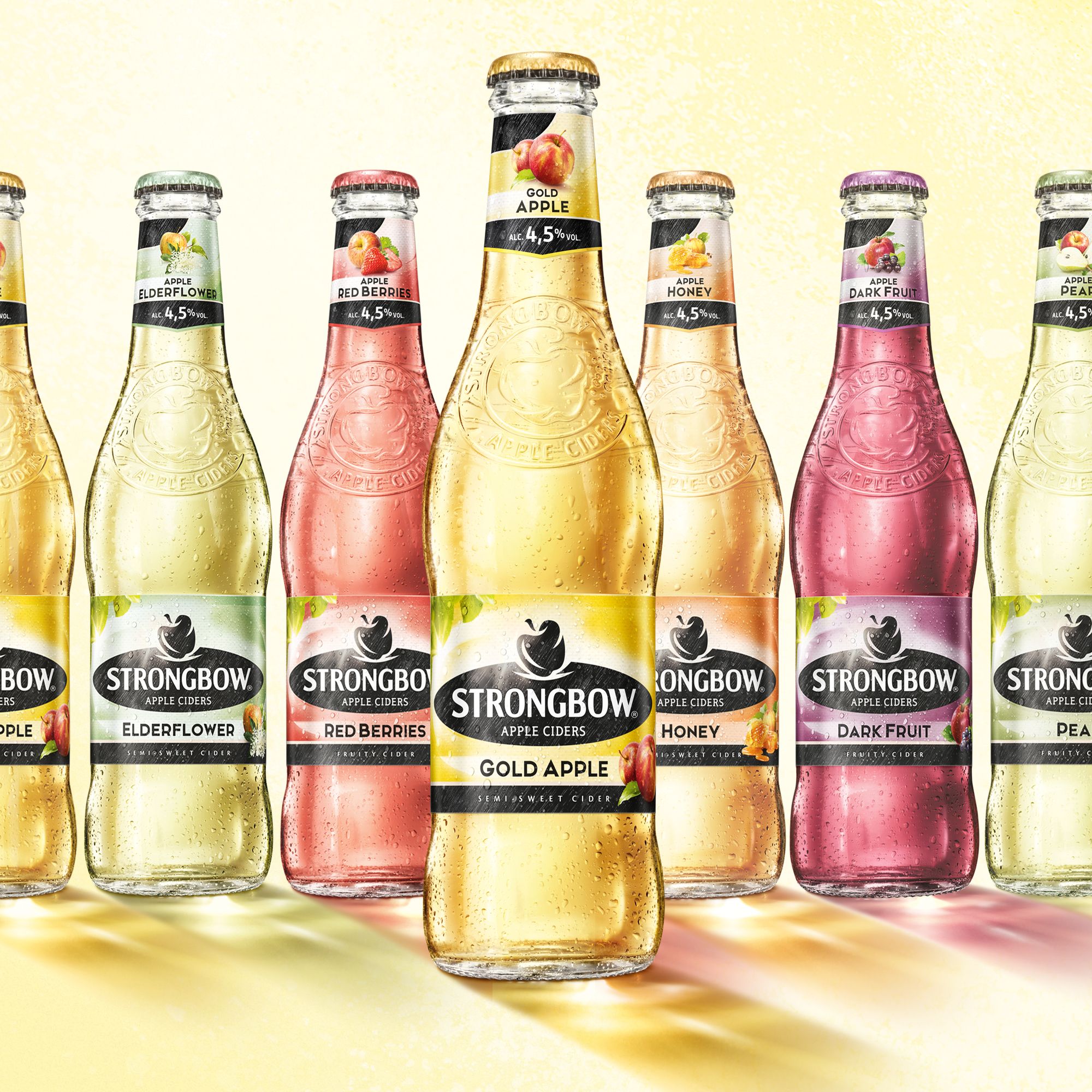 To reinforce the brand essence of "taste the power of nature" we dialled-up its natural side whilst retaining its urban attitude, creating a visual identity that connects nature with the city.

Previously the brand was disconnected from its multicultural audience. The new approach strips down its original sweet look, opening a new space for a more confident and real global message, inspired by the products natural side.

The new unified brand logo, combining the iconic apple with cider, delivers a world of natural elements set in the golden hour sun. This creates a refreshingly energised yet natural look, transforming the brand visual into a progressive presence with clear messaging.

Refreshing by Nature.