With the one-year program YA, we helped graduate designers to kick-start their careers. YA offered information, knowledge, skills, a network and a stage so that the students could develop themselves into true professionals.

During Dutch Design Week we organised a big exhibition together with the graduates. They were involved in every part of the event: from building the exhibition materials, to creating the visual identity and contacting speakers for the Evening Sessions. Have a look at the impression of the 2018 and 2019 edition below.
Are you a young alumni? Check out bno.nl/dd and follow us on Instagram. Here you can see, read and listen what goes on in the world of design and the designers who operate in it.

Do you have your own story to tell? Pitch us what you want to share with the design community: redactie@bno.nl.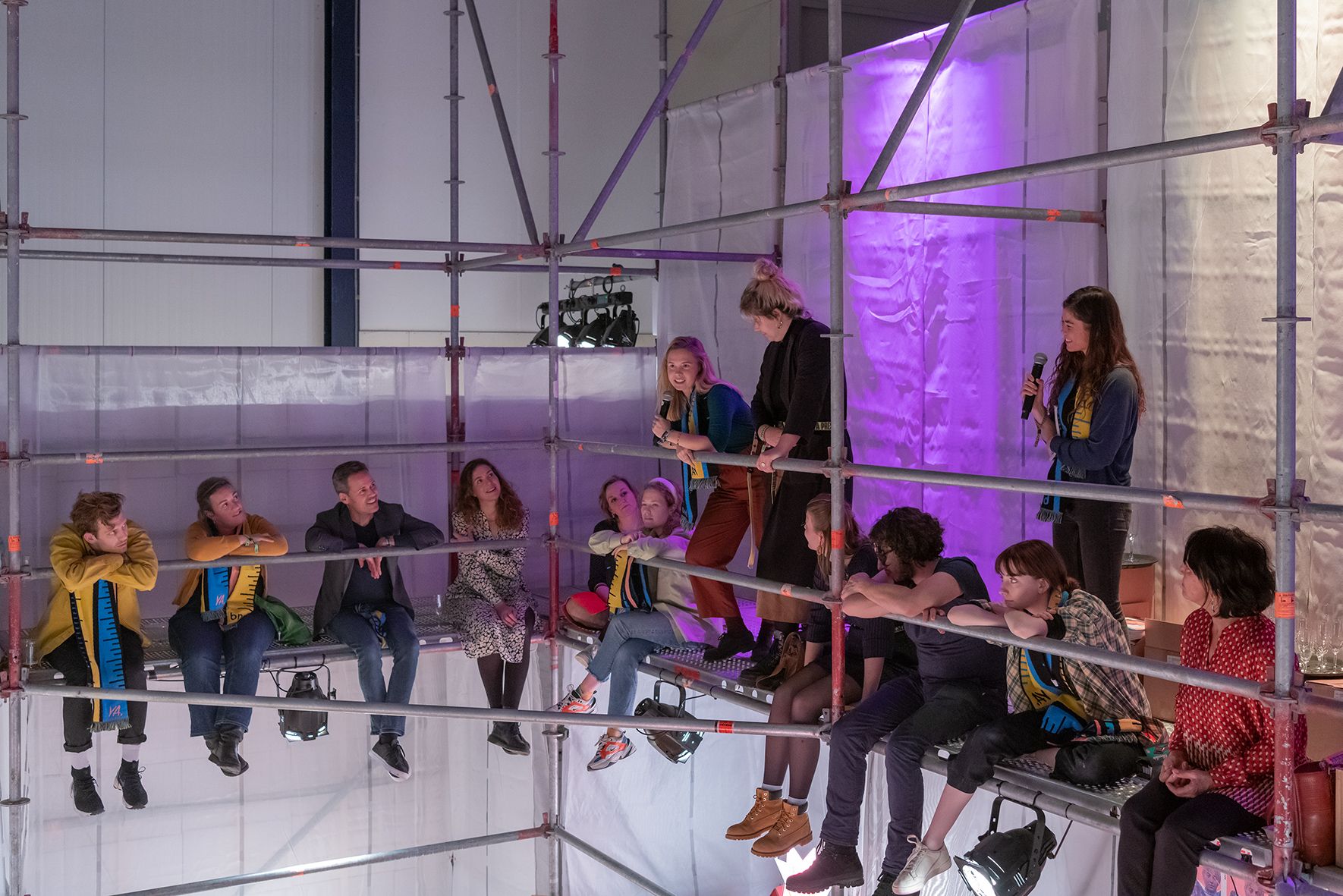 Foto: YA Present! EVENING SESSION @DDW 2019 / Fotograaf: Ilco Kemmere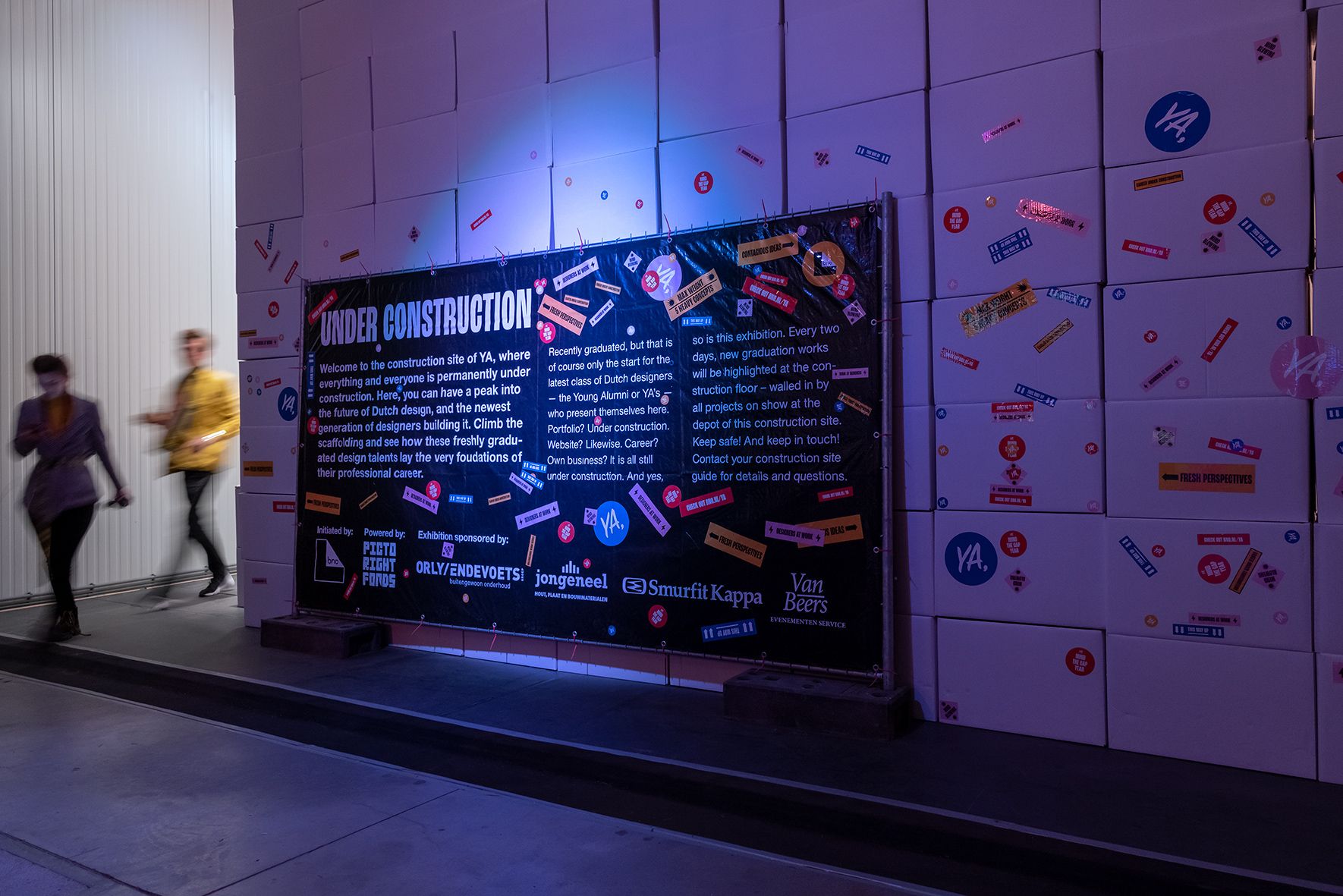 Foto: YA Present! UNDER CONSTRUCTION @DDW 2019 / Fotograaf: Ilco Kemmere
Dude YA Special
The October edition of our former magazine Dude would feature the YA Special! We asked design graduates to submit their graduation project, after which a team of former 'Dudes' would select their favorite projects.

Check out the Dude Ya Special! 2019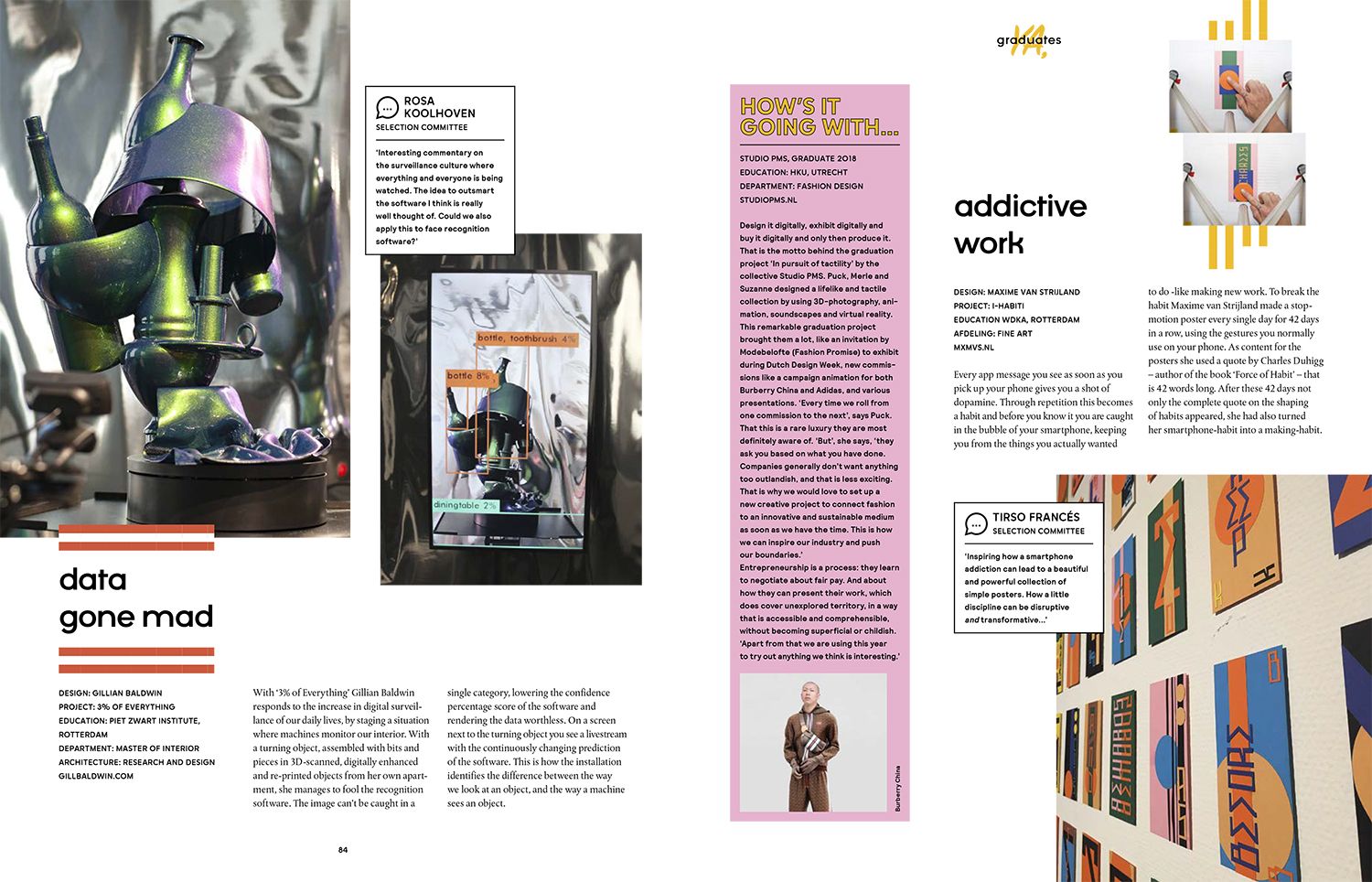 Page from Dude YA Special! 2019