With the one-year program YA, we helped graduate designers to kick-start their careers. YA offered information, knowledge, skills, a network and a stage so that the students could develop themselves into true professionals.

During Dutch Design Week we'd organize a big exhibition together with the graduates. They were involved in every part of the event: from building the exhibition materials, to creating the visual identity and calling the speakers for the Evening Sessions.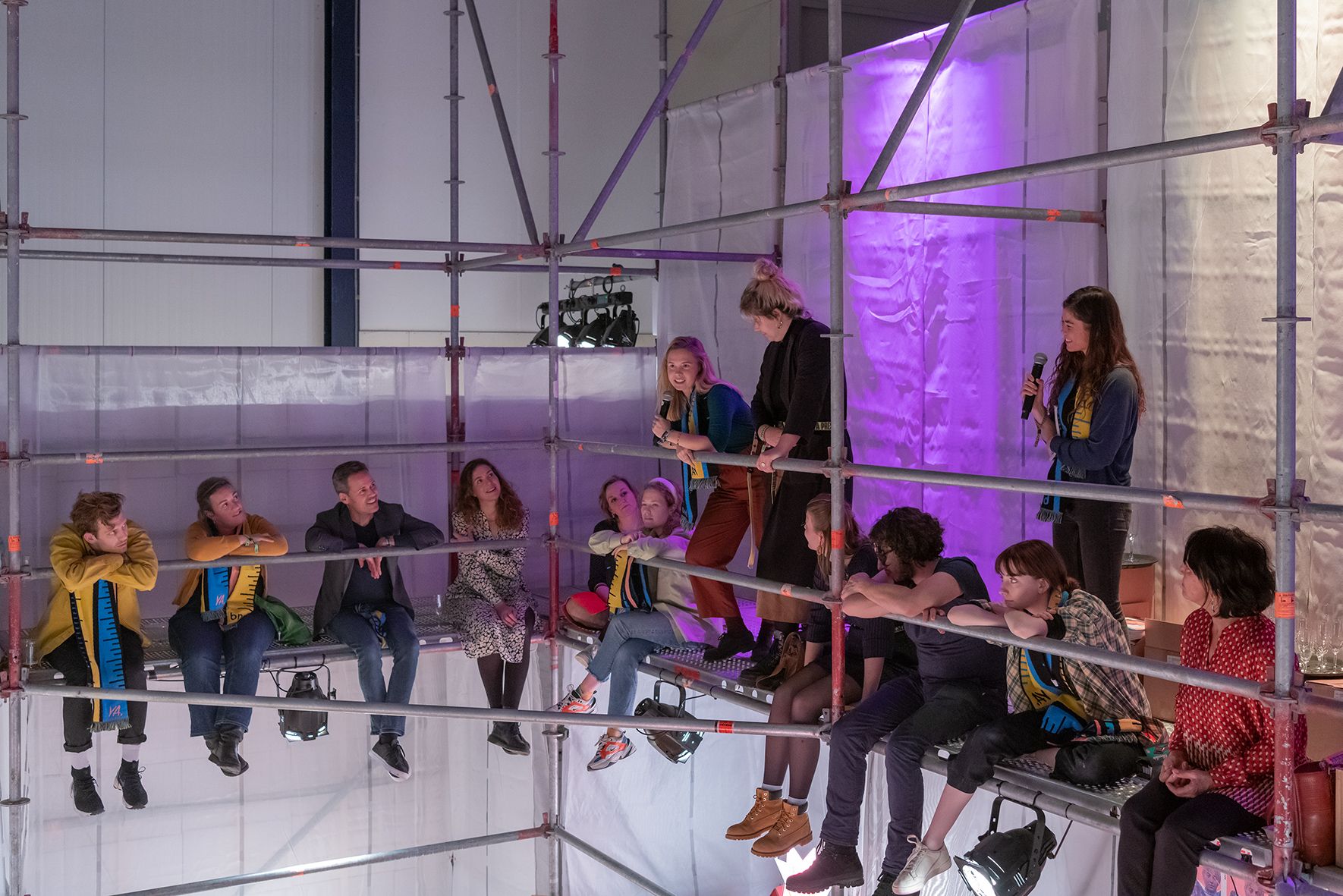 Foto: YA Present! EVENING SESSION @DDW 2019 / Fotograaf: Ilco Kemmere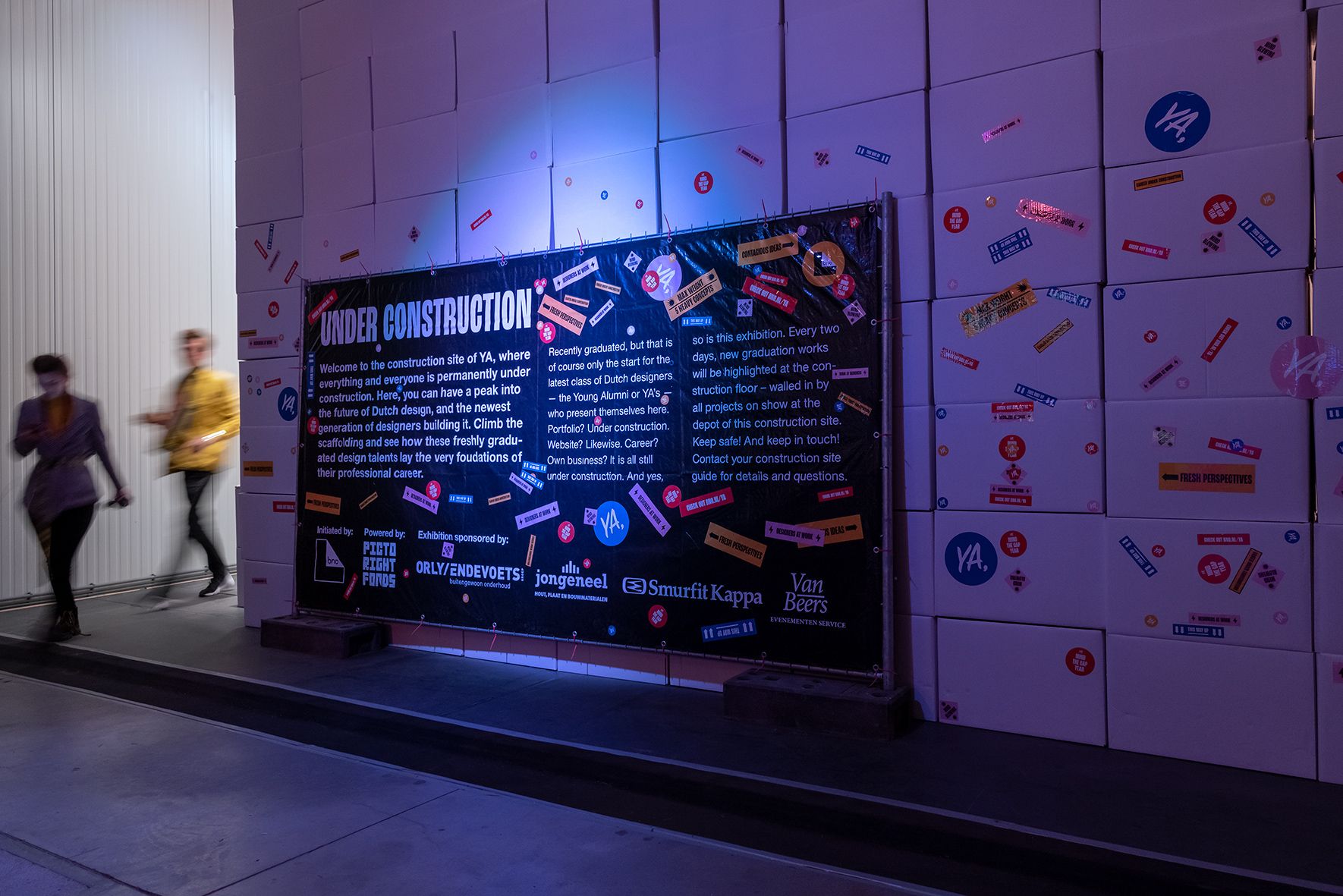 Foto: YA Present! UNDER CONSTRUCTION @DDW 2019 / Fotograaf: Ilco Kemmere
Dude YA Special
The October edition of our former magazine Dude would feature the YA Special! We asked design graduates to submit their graduation project, after which a team of former 'Dudes' would select their favorite projects.

Check out the Dude Ya Special! 2019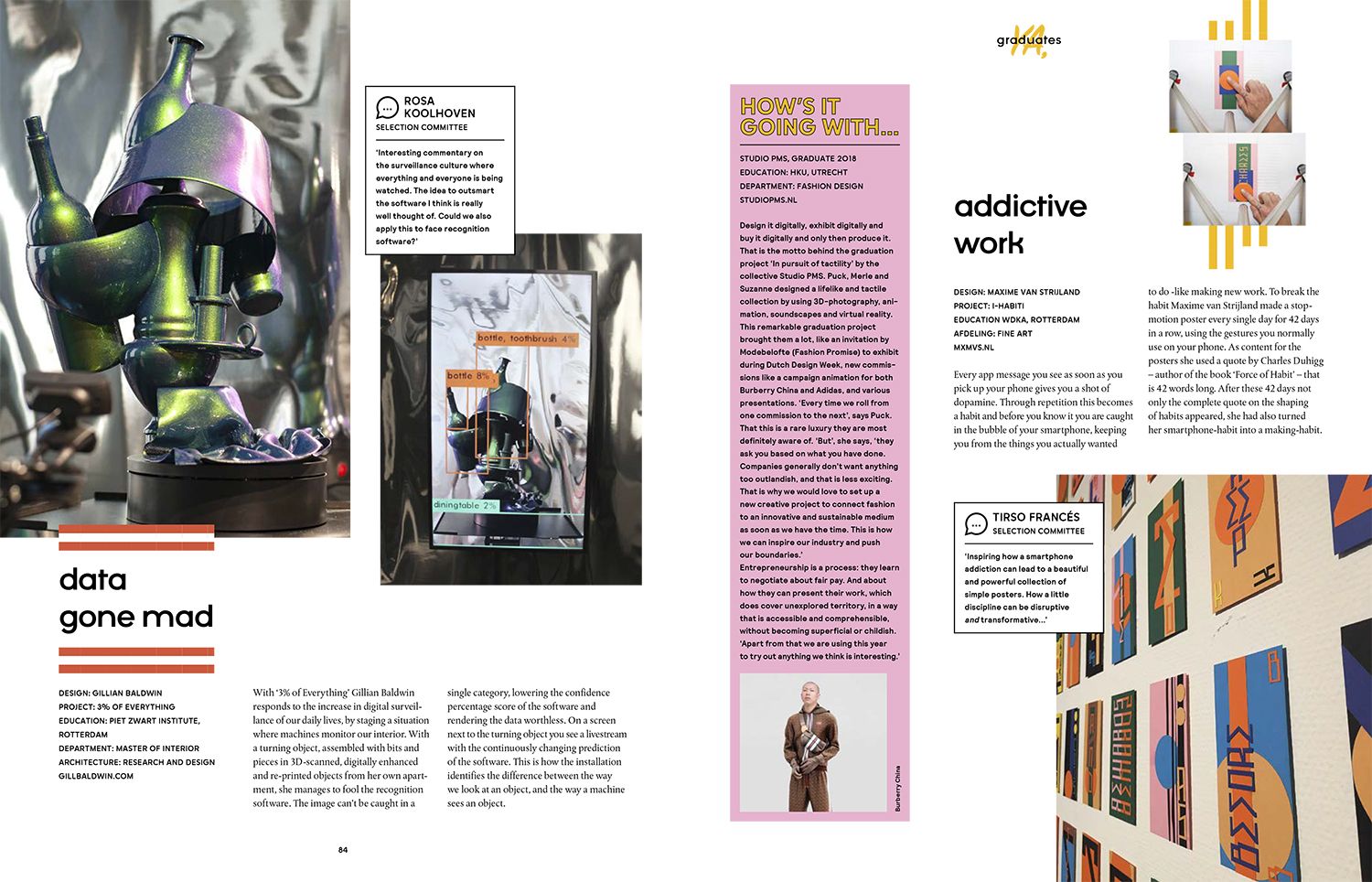 Page from Dude YA Special! 2019