What makes a great Creative Director?
For many designers making it to the coveted role of Creative Director at a reputable agency is viewed as a 'dream job', and the realisation of reaching the very top of the career ladder. The truth is, only a select few talented individuals actually achieve this accolade, and when they do many find it hard to successfully transition from Designer to Creative Director.

Unfortunately, the ultimate Creative Director user guide, addressing the infinite number of new soft and hard skills necessary to triumph in this challenging role, has yet to be written. Until it is, the BNO Creative Directors Forum has opened its own black book to ask a number of Creative Directors from leading studios for their advice and top tips on how to make it.
This episode: Jason Kempen. Creative Director, Qindle Innovation & Design, Amsterdam.

About Jason
Jason is an experienced Brand Creative working in the fields of visual design, product design and art direction. Originally from Cape Town and now living in Amsterdam, he enjoys working intuitively and pragmatically with both global and local clients. Roles at a combination of large network agencies as well as independent studios led him tohis current position as Creative Director at Qindle, where Jason and his team design at the intersection of technology, health and food innovation.
From agile FMCG start-ups to international tech giants, his passion is growing brands through original, meaningful and strategic brand design. In his spare time, Jason is a pop-culture addict and avid book-collector with a passion for travel and cooking.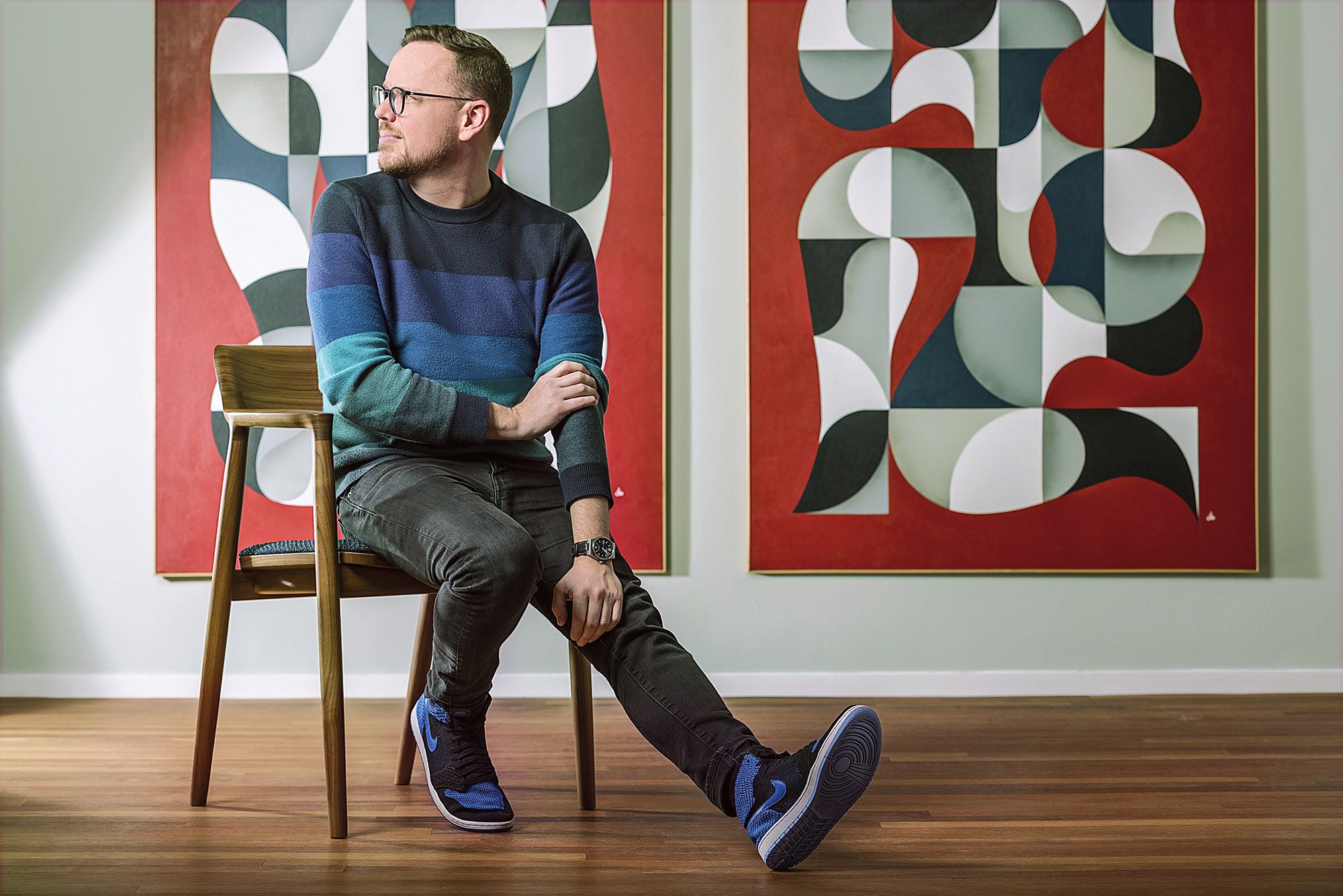 Tell us your own path from Designer to Creative Director.
"It was largely self-inflicted! I am terribly stubborn by nature, and after many years working as a designer, I decided that I only wanted to be answerable to myself (and my clients of course!). So I left the studio I was working at, and started my own small agency which allowed me to take the next step in my development. Ultimately this move taught me so much more about business than I ever bargained for, but it really set me up for dealing with the complexities of creative leadership later on in my career."
What was the hardest part of the transition from Designer to Creative Director?
"You cannot do it all — it is impossible to be both a full-time designer and full-time leader, and in the end, you'll do neither well and burn yourself out. Learn to let go, stop being a control freak and build a team you can trust."
"Learn to let go, stop being a control freak and build a team you can trust."
What specific qualities are essential to become a great Creative Director?
Empathy and a deep understanding of how people think and behave — not only does this help you create winning teams but also builds deeper relationships with clients.
Mental agility & resilience — for those fully-packed, meeting-filled days!
Curiosity for the world at large — not only does it provide inspiration but also empowers better conversations.
Confidence — not being afraid to challenge your clients and colleagues when you think it's possible to dream bigger and asking the difficult questions. Also useful for the large amount of presenting and public speaking you'll probably be doing!
Energy — important to excite and inspire the team, but even more important to keep them going when things get tough.
Tell us about some of the pros and cons of being a Creative Director.
"Without a doubt, the biggest pro is now being in a position where I can help grow young talents into the next generation of creative leaders — this is the most rewarding part of my job. A con would be the erosion of creative focus — particularly when you work in a larger agency environment and are on the leadership team, it's easy to get caught up in other topics like business development, company strategy and HR issues. While these are of course critical to running a successful business, it's important to ensure that putting creativity at the top of the agenda remains your key priority."
In your view what are the primary responsibilities of the Creative Director in an agency setting?
"In an agency, a CD wears many hats, but primarily I would say it's to set, and maintain strong creative output for all work that comes through the studio. Possibly even more importantly, is to help foster a strong internal culture that enables diverse and bold creative work to happen, and for designers to grow and flourish."
Describe your management style.
"Hands off, but close by. I like to empower my designers and strategists to make their own decisions and choices, while making sure they feel they have my support and guidance whenever they need it. When things get a little rocky, I like to think I'm friendly but firm."
"Making the wrong decision is still better than making no decision at all"
How long did it take you to feel completely comfortable in your role?
"Longer than I thought. It's an ongoing process, but I would say I've grown more confidently into the role over the last 5 years. One of the few benefits of getting older!"
Did you ever suffer from what's known as 'imposter syndrome'? If so, how did you deal with this?
"Coming from South Africa and having moved to The Netherlands at a relatively late stage in my career, I certainly worried that I would struggle to work at a more international level. The first few years were eye-opening for sure, but I eventually realized that the tenacity and resilience I had from cutting my teeth in a very volatile local industry positioned me perfectly to grow into my role here."
What has been your biggest learning experience as a Creative Director?
"Making the wrong decision is still better than making no decision at all. When you're galvanizing a team and working to a deadline, you need to set both the quality and the pace. Strong, consistent decision making is so key to this as it allows the team to move forward and carry-on working. I cannot stress 'consistent' enough!"
Is it important to set and adhere to a creative vision for the agency? If so why?
"Vision sounds a little grandiose perhaps but having a strong point of view on the type of work you want to put out into the world, and the level of quality you want to achieve, is important. Not only for potential clients that want to see what they're buying in to, but also to create a clear expectation of what's expected for both current and future team members."
"The best work is made by discovering new insights outside of your own sphere of reference"
Should a Creative Director be hands on or hands off?
"It depends a bit on your personal style. Myself, I prefer to surround myself with people that are much better designers than I am, and then enjoy letting them get on with it, while making sure I still guide with a critical eye where needed."
What tips do you have for building and nurturing a healthy and vibrant creative culture within an agency?
"Firstly: diversity, diversity, diversity. Particularly within the design and advertising worlds, there is a tendency to hire from within pre-existing bubbles, both from asocial and educational perspective. It brings a homogeneity to studios that does not foster long-term creativity. The best work is made by discovering new insights outside of your own sphere of reference.
And secondly, a former colleague once said to me: "I want to work somewhere where I'm not afraid to fail". Understanding that you and your team won't always get it right is just part of the game —

What tips do you have to continuously inspire creative teams?
"It's a cliché — but it's very seldom that great ideas are found by endlessly scrolling through Pinterest and design blogs. They have their place, for keeping up to date with aesthetic trends and discovering new voices of course, but also seek out other forms of expression. Whether that's a crazy post-modern chair, a hand-illustrated album cover or even an opinion piece in the New York Times, see where it takes you creatively. Most importantly, always be curious about other viewpoints apart from your own."
How do you maintain your own creativity to ensure you remain on top of your game?
"Continuously challenging myself with 'the new' — and doing this consciously —listen to a music genre you really dislike, travel to a less-travelled or unheard-of location (when we can again!) and seek out inspiration from makers outside of your social and economic bubble."
How do you create a balance between giving your team creative space while maintaining overall responsibility for the creative output?
"Knowing when to lean in, versus butting out and letting them get on with it is a balancing act that I will continue to figure out until the day I retire! But learning when to listen (as opposed to directing) is part of that equation."
"It's a cliché — but it's very seldom that great ideas are found by endlessly scrolling through Pinterest and design blogs"
In your opinion what is the best way to give feedback on creative work?
"Gently but clearly. Reminding everyone of the bigger picture which can often be neglected when deep in the details of a complex design project. Designers are a sensitive bunch — if there's something wrong, make sure you're criticizing the work, not the person. And don't forget to acknowledge the wins as well."
How do you defend creative ideas to stop bad things happening to the work?
"Make sure your work goes hand in hand with a smart strategy, clear insights and rigor in the design process. Often you don't get the perfect creative idea or solution on the very first try, but if you repeatedly aren't getting there with all the aforementioned things in place, perhaps you're not working with the right client!"
What has been your biggest success as a Creative Director?
"Watching talented young students grow into successful designers through working on internship and placement programmes. At the end of the day, work comes and goes but being able to have a small part in developing new talent is much more rewarding."
What was the best piece of advice ever given to you as a Creative Director?
"You cannot do everything yourself. (And then) hire people better than yourself."
And finally, what advice would you give to anyone who has recently been promoted to the role of Creative Director?
"Realise that it takes time to grow into the role, and that you'll never stop learning. (if you do stop learning, it's time for a new role!). On a practical note, empower yourself by learning better presentation and speaking skills — it'll go a long, long way to making your life easier and building self-confidence."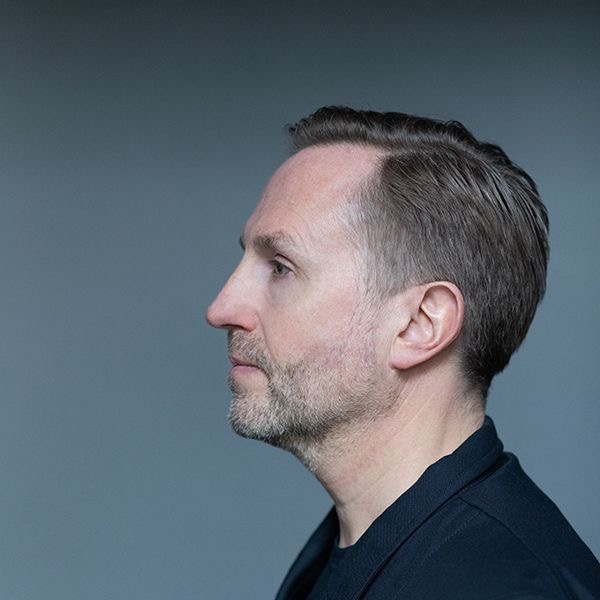 About Graham Sturt
A passionate advocate of Dutch design, he hosts an ongoing series of interviews with some of the countries greatest designers called 'Dutch Design Heroes'.