What makes a great Creative Director?
For many designers making it to the coveted role of Creative Director at a reputable agency is viewed as a 'dream job', and the realisation of reaching the very top of the career ladder. The truth is, only a select few talented individuals actually achieve this accolade, and when they do many find it hard to successfully transition from Designer to Creative Director.

Unfortunately, the ultimate Creative Director user guide, addressing the infinite number of new soft and hard skills necessary to triumph in this challenging role, has yet to be written. Until it is, the BNO Creative Directors Forum has opened its own black book to ask a number of Creative Directors from leading studios for their advice and top tips on how to make it.
This week: Kiki Hartmann, Creative Director at Kiki Hartmann, Amsterdam, NL

About Kiki Hartmann
Kiki Hartmann is a Swedish native who has worked and lived in Sweden, France, UK and currently in the Netherlands. She runs her own branding and design studio in the heart of Amsterdam, working for clients that focus on creating a positive impact on society and the environment.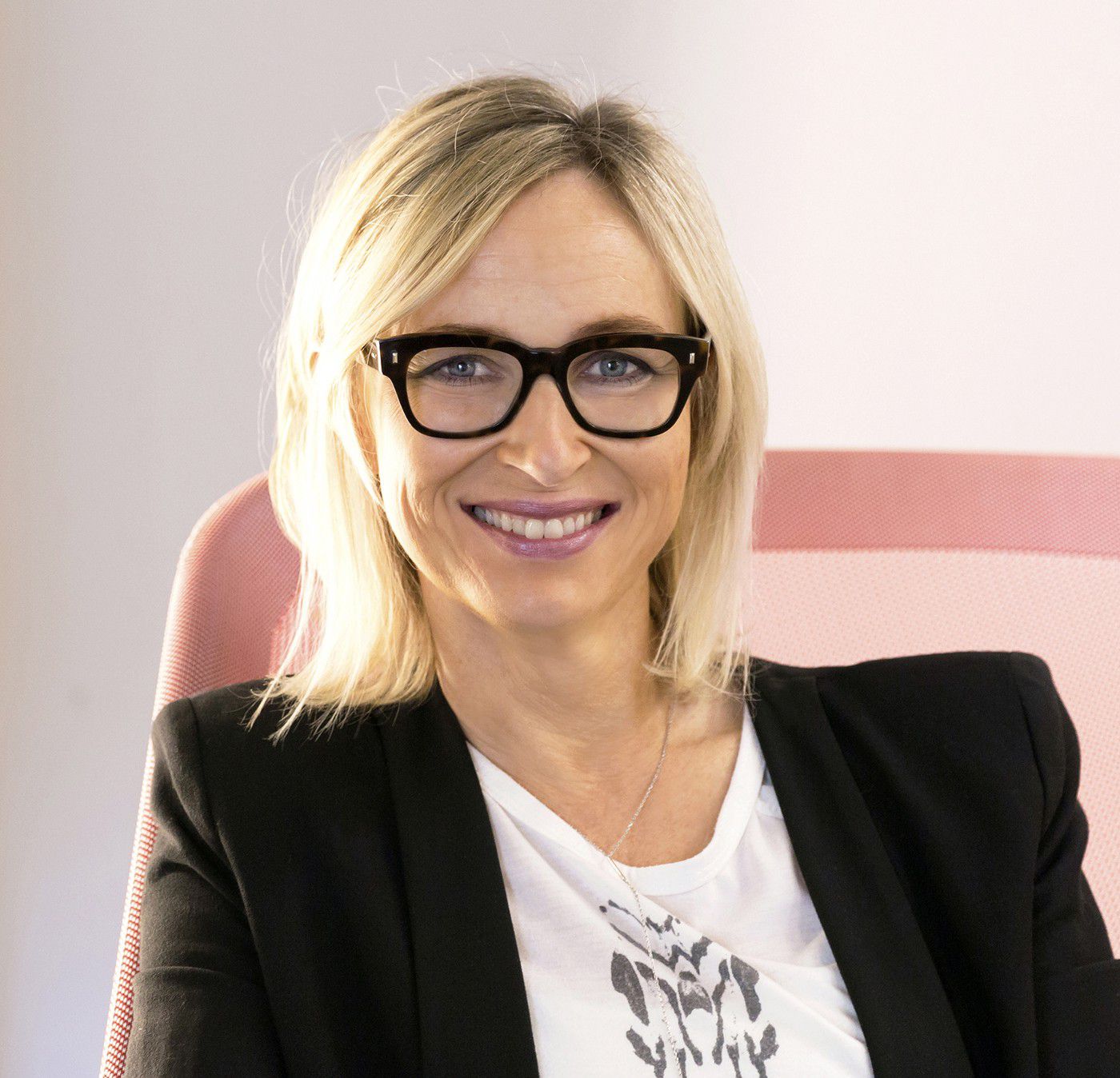 Prior to forming her own company, she was a Creative Lead at Philips Design, Creative Director at BR-ND/Mountain Design, Design Director at VBAT and Creative Director at Interbrand's Amsterdam office.
She has co-authored and published the book 'Inspired', capturing the inspiration sources and creative processes of twenty European creatives. Her work has been recognised with awards at the Mercury Excellence Awards; New York Festivals; iF Design Award, and she has been nominated at the D&AD Awards. She has also been a judge at Eurobest, Young Lions and Cannes Lions. She lives with her partner in Amsterdam and spends her free time doing yoga, honing her horse-riding skills and getting in to painting.

Tell us your own path from Designer to Creative Director.
"I joined Interbrand Newell and Sorrell's Amsterdam office as a Senior Designer and was promoted to co-Creative Director after a few years. I have since had various positions in design agencies, varying from Creative Director, Design Director, Associate Director and Creative Lead — all different titles for pretty much the same thing. Currently I'm working independently, sometimes on my own but more often together with other creatives."
What was the hardest part of the transition from Designer to Creative Director?
"To go from being a colleague to being 'the boss' and still retaining all the friendships with the team members. The dynamics inevitably shifted overnight and there was no manual for how to deal with it."

"To go from being a colleague to being 'the boss' ... The dynamics inevitably shifted overnight and there was no manual for how to deal with it."
---
What specific qualities are essential to become a great Creative Director?
"I think being able to listen to people. A big dose of empathy. Being a team player — not having a big ego, but always putting the work and the team in the first place… And a good sense of humour!"
Tell us about some of the pros and cons of being a Creative Director
"Well, the pros are that you have a team and resources that you can realize great work with. Ideas that are co-created are always much better than anything you could come up with yourself. The energy in a good working team is also contagious and keeps you going. The cons could be that you quite often have to take a back seat and let someone else do the work in their own particular way, when you quietly think you could actually do it much better and faster yourself."
In your view what are the primary responsibilities of the Creative Director in an agency setting?
"Hire talents, oversee the creative output, make sure you keep (somewhat) within the budget, and keep the creative team motivated, inspired and on top of their game."
Describe your management style.
"Under normal circumstances, I'm quite relaxed. I usually let things happen organically and only interfere when I see that things start going in the wrong direction. If I'm stressed however, or up against a deadline, I become much more directive and tough."
How long did it take you to feel completely comfortable in your role?
"I was lucky to start off with quite a small team. As the time went on, the projects and teams became bigger, so it was a gradual growth and development."

Did you ever suffer from what's known as 'imposter syndrome'? If so, how did you deal with this?
"Yes, I still do sometimes ha ha. I think it's only human and that everyone has this from time to time."
"No ideas are ever bad ideas. Introduce simple, positive daily and weekly rituals. Humour and laughter definitely help!"
---
What has been your biggest learning experience as a Creative Director?
"How to be a good (creative) leader. I've realized that I also love helping, supporting and inspiring young creatives."
Is it important to set and adhere to a creative vision for the agency?
"It depends on what the vision is; if it's about pushing the boundaries and making the most outstanding and creative work possible — then yes."
Should a Creative Director be hands on or hands off?
"I think it depends on your management style and the size of the team. Personally, I like hands off and giving as much freedom as possible. Your role is not to do your team's work but to give direction, encouragement and support in any way you can. Hands on is, of course, necessary if it's a very small team. Then you have to divide and conquer in a different way."

What tips do you have for building and nurturing a healthy and vibrant creative culture within an agency?
"To encourage an open and non-confrontational culture, where everyone feels free to share ideas and thoughts, no matter how silly they might seem. No ideas are ever bad ideas. Introduce simple, positive daily and weekly rituals. Humour and laughter definitely help!"

"Relax. Trust your intuition and don't worry — it's not brain surgery!"
---
What tips do you have to continuously inspire creative teams?
"Organize inspirational talks, invite creatives from other disciplines to talk about their work, go on excursions and inspiration trips, have workplace exchanges with other agencies, keep a design blog, encourage other creative pursuits outside work, like painting or photography etc."

How do you maintain your own creativity to ensure you remain on top of your game?
"I think the best way to stay creative is to be open, curious, and constantly create -it doesn't matter what. Lately I have started painting! I also find the creative process quite fascinating, from a psychological aspect. If you understand how it works, you can actually train it and become better and faster at it."

How do you create a balance between giving your team creative space while maintaining overall responsibility for the creative output?
"It is a delicate balance and always a big challenge. I think it's a question of trust and having a good team spirit without too many egos and also being really transparent about your thought process and reasons why you might not believe in a particular creative idea or direction."

In your opinion what is the best way to give feedback on creative work?
"I always start on a positive note; 'Great idea but…' Then try to give suggestions for how the idea or concept could be stronger. Give the feedback in a question form; 'Have you tried this or that…?' I always try to involve other people's input and ideas in the feedback so that it's not my personal opinion but a team effort."

How do you defend creative ideas to stop bad things happening to the work?
"If in a client meeting/presentation, be honest and let them know that you can of course make changes, but it will probably not be as good, strong or interesting. If in an internal review, again, just be honest. If it's just a hunch and you can't really back it up with a good argument, just say that it's a gut feeling — not everything has to be rationalised."
What has been your biggest success as a Creative Director?
"I'm particularly proud of the Princess Maxima Center project (a center for pediatric oncology). We got involved at a very early stage, way before it was even built, and as brand designers and brand guardians, we were an integral part of every step along the way to realisation. When the center finally opened, it was definitely a very proud and emotional moment!"
What was the best piece of advice ever given to you as a Creative Director?
"Relax. Trust your intuition and don't worry — it's not brain surgery!"
And finally, what advice would you give to anyone who has recently been promoted to the role of Creative Director?
"Don't let a fancy title get to your head. You are still learning. Be honest. Be vulnerable. And have fun! Remember that it is a privilege to work as a creative and get paid for it."