Our podcast guest is Chinese-American author and curator Aric Chen. He's the new general and artistic director of The New Institute, that weirdly intriguing place for design and digital culture, with one of the largest architecture archives in the world.
As globalization brought us a climate crisis that we're just now beginning to fully understand, we find ourselves with a globe that isn't the borderless adventure land we once hoped it would be. In this show, Aric shares his belief that manifestos are part of how we got into the mess that we're in.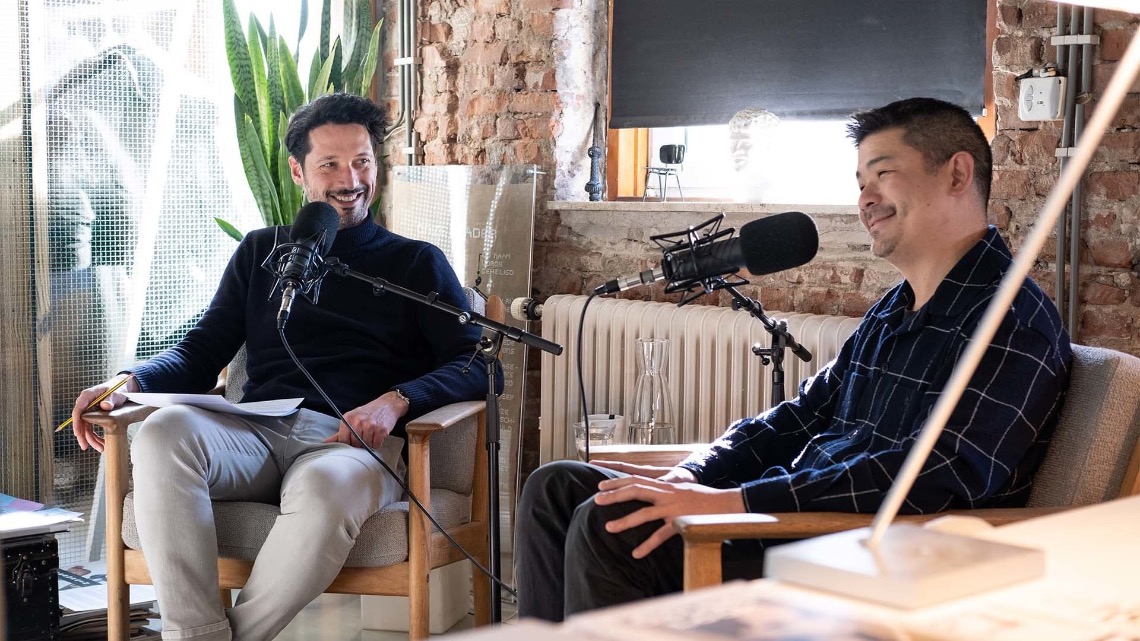 Photo: Harald Dunnink in conversation with Aric Chen
Chen studied architecture and anthropology at UC Berkeley, followed by design history at Cooper Hewitt in New York. On a whim he moved to China and was the creative director of the Beijing Design Week. He built a collection from scratch for M+, a brand new museum in Hong Kong. For the past 13 years, he lived happily in China and had no intention of leaving Shanghai. What drew this explorer to a young institution in Europe that nevertheless has a long history; a story that he has admired for years? 
This eye-opening podcast is a visual journey too. You can view all the designs that Harald and his guest discuss, by visiting the show's gallery – on verwondering.com.

Highlights
5 gallery highlights of this episode: