Legendary designer Eddie Opara is a partner at Pentagram, a senior critic at Yale, an Englishman in New York, and a designer that codes. At 50, he's the same age as Pentagram itself. It's the largest independent design firm in the world. All of its 23 partners create. And if a partner is not doing so well, it's equated. Learn how being part of Pentagram, his 'dysfunctional family', made him a better creative.
On the eve of Eddie's departure to the US, his father said to him "Design is spiritual. It's a way of life." He chewed on that phrase for 26 years. Listen to Verwondering to get a better understanding of what his father meant and how it can inspire your own creative endeavors.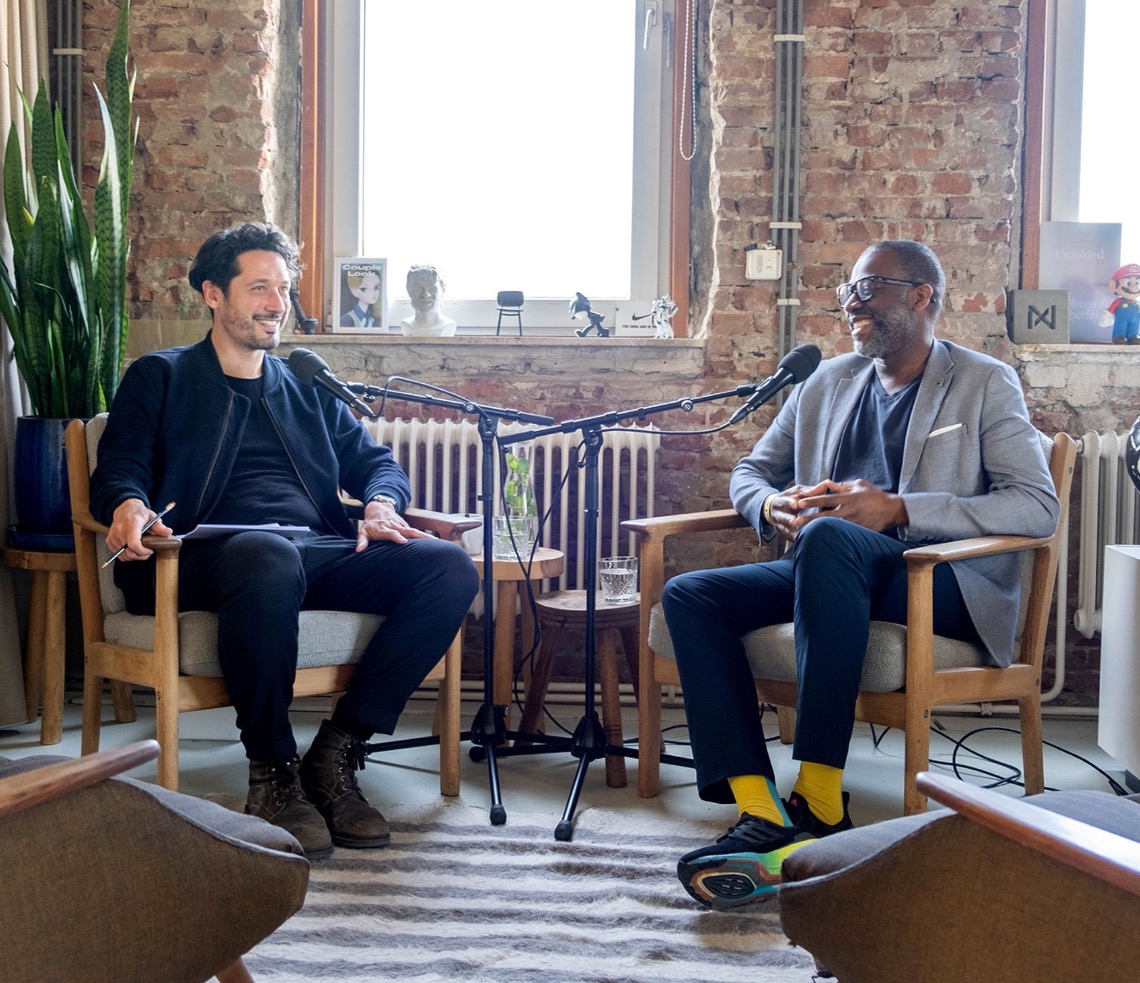 Foto: Harald Dunnink in conversation with Eddie Opara
This eye-opening podcast is a visual journey too. You can view all the designs that Harald Dunnink and his guest discuss, by visiting the show's gallery – at verwondering.com.

Highlights
5 gallery highlights from this episode: