John LePore changed how we imagine the future of technology, with Tony Stark on his side. As the principal creative director of Perception, the Emmy-nominated design lab from New York, he has pioneered UI in films for the past 16 years. If you're watching any Hollywood blockbuster where a character interacts with an advanced technology, there's a solid chance that he and his team created it.
Just in the Marvel universe alone, he's been part of The Avengers, Iron Man, Thor, Captain America, Spider-Man, and the beautiful Black Panther technology that could empower any tribe. Listen to the Verwondering design podcast to discover how to take audience members on a journey where they can understand future interactions – and why it's important to obsess over the reality of any detail.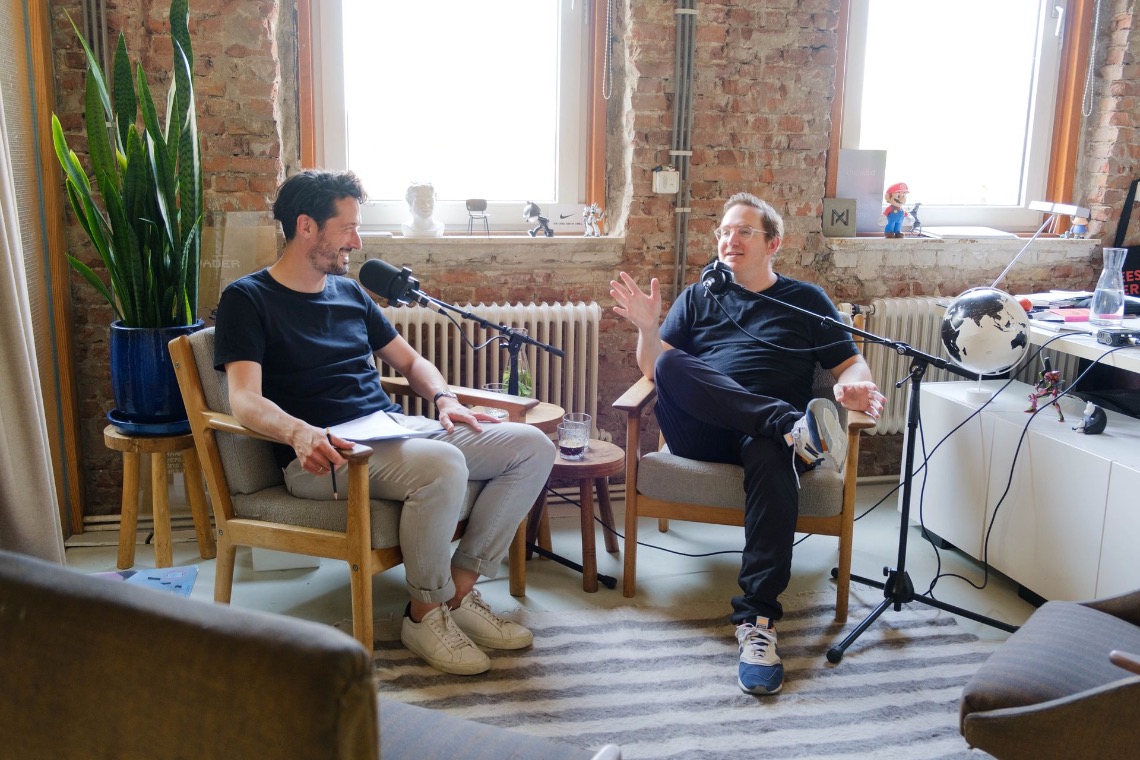 Foto: Harald Dunnink in conversation with John LePore
Verwondering is the leading design podcast of the Netherlands. In every episode, creative director Harald Dunnink – founder of memberful design agency Momkai and co-founder of journalism platform De Correspondent – talks to other creatives about the impact of their work.
This eye-opening podcast is a visual journey too. You can view all the designs that Harald Dunnink and his guest discuss, by visiting the show's gallery – at verwondering.com.

Highlights
5 gallery highlights from this episode: