Letterspace #29: Hansje van Halem
---
---
Studio Zeeburg, Zeeburgerpad 58, 1019 AC, Amsterdam
---
Doors open: 19.00 hrs
Start program: 19.30 hrs
Letterforms are a regular element of Hansje van Halem's work next to the creation of patterns and ornaments. Famous examples include ScratchedLetter (2003), Grid- & WireLetters (2007), Lowlands (2017—ongoing) and the variable typeface Wind published by Typotheque in 2017.
The release of her fourth edition of Sketches, containing an abundance of new type experiments, presents the perfect occasion for Hansje to discuss her unique work and methodology at letterspace.
Don't wait on it, the publication will sell out soon!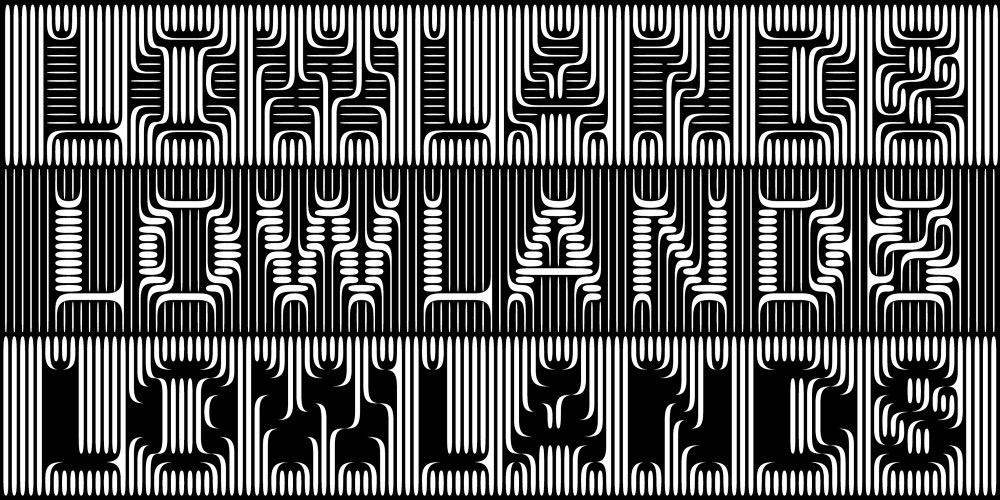 Foto: Lowlands 2017—ongoing
Hansje van Halem
Hansje van Halem (NL 1978) studied graphic design at the Gerrit Rietveld Academy and since 2003 has led her own studio in Amsterdam. In her practice, she focuses on alphabets, patterns, textures and much more. This work is featured in her own book designs, posters and illustrations, as well as in public space in the forms like façades, gates and floors.
Hansje's designs are layered graphic landscapes — amorphous, hairy letter forms, a churning ocean of lines, trippy colours, complex surfaces, bodies in motion or temporarily frozen — that invite the viewer to linger. The work demands that the viewer take time and engage, an element that is rewarding and unexpected.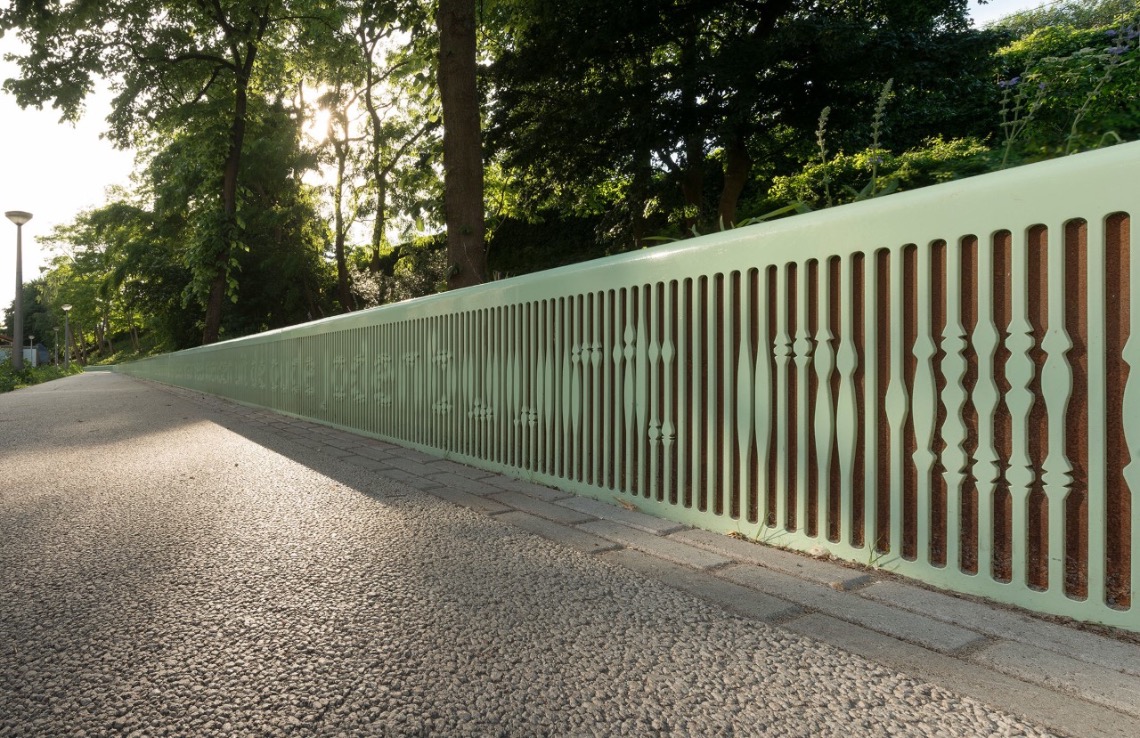 Foto: Tugelaweg
Sketches – Edition 4
As a graduation project in 2003, Hansje self-published her first letter sketches. The publication was printed at a copy shop in an edition of 20. In 2013, Hansje's trial and error design method was summarised into a 448 page Sketchbook.
The first print run was sold out before it was properly announced. This book shifted Hansje's commissions from applied book design to the characteristic lettering and patterns she's known for now. In the years after new editions of sketch notebooks appeared irregularly.
At letterspace Hansje will talk about her work building up to the latest release of 'Sketches – Edition 4'. This publication is published in tandem with Jan de Jong / Uitgeverij de Buitenkant and printed by four different printers.