Damn you're good!
Submit your graduation work and get published in the Dutch designers Yearbook.
---
Are you currently graduating, or have you recently graduated from an art academy or design school? Submit your graduation work and get published in the Dutch designers Yearbook 2022. Check the application criteria below and show us what you got!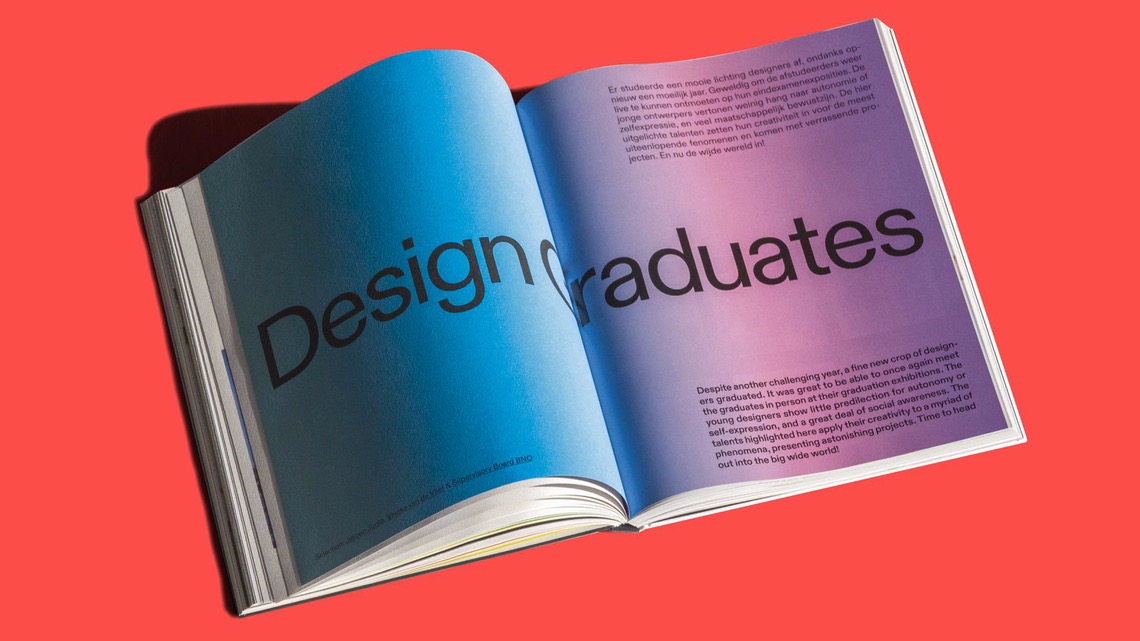 Image: Dutch designers Yearbook 2022 | Design: studio de Ronners
Submit your work
How do you submit your work? That's easy! Please email us the following information:
Your name and contact details
Your graduation details
At which institution did you graduate?
What department or faculty did you attend?
In which design discipline did you graduate?
Did you complete a bachelor's or a master's degree?
When did you graduate?
Title and description of your graduation project
Please be precise and concise. In your description, focus on the essence of your project, as well as relevant details regarding the concept or implementation.
Images of your graduation project
Please include at least one overall image, and one detailed image. Based on these images, the jurors will assess your project.
You can choose to submit your application either in Dutch or in English. Send your application to dd@bno.nl. Please use WeTransfer in case of large files.
And when you're done... why not share this opportunity with your fellow design graduates? Just point them to bno.nl/graduates.
Conditions for participation
By submitting your graduation work you agree to the following conditions:
Submissions, selection and deadline
Designers who graduated between 1 September 2021 and 30 September 2022 from one of the Dutch educational institutes in our Huishoudelijk Reglement can apply by submitting their graduation project. Submission is also open to foreign design graduates provided they live and/or work in the Netherlands, and to Dutch designers who graduated from similar foreign educational institutes.
Submissions according to these conditions are eligible to be selected for publication in Dd, Dutch designers Yearbook. The final selection is made by the Supervisory Board of the BNO, completed with some design critics/journalists, and under the guidance of the editors of Dd Yearbook. The publication will be issued in December 2022. No correspondence will be made about the final selection.
The deadline for submission is 1 October 2022.
The use of materials
Submitted text and images can be used for editorial and publicity purposes. The contributor is responsible for providing the correct credits of photographers, copywriters and parties or persons with whom the project has been conducted.
The use of personal data
By entering your name and email address, you give BNO permission to incorporate this information in our database and to keep you informed of events and other activities of BNO through our weekly digital newsletter Dd News. This includes updates regarding the upcoming edition of Dd Yearbook. You can unsubscribe at any time.
We handle your personal data carefully. In our Privacy & Cookie Statement you will find more information on this topic. The statement is in Dutch, so please contact us if you need help translating the information.
Dd, Dutch designers Yearbook
Dutch designers Yearbook offers a candid take on what designers are thinking and making now: through essays and interviews, remarkable graduation projects and award-winning work.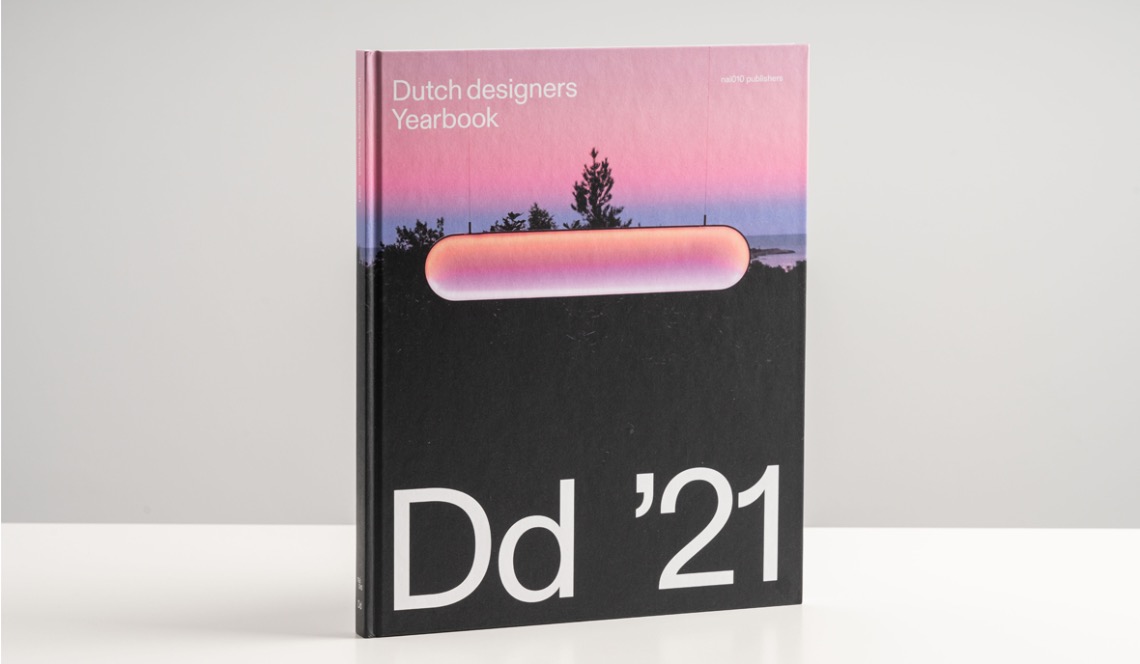 Photo: Dd Yearbook 2021
Your future starts here!
And now... Are you ready to take the next step in your career as a professional designer? But... don't know where to start? Don't panic. We've got your back!
BNO, the Association of Dutch Designers, is here for you. Every step of the way. Kick-start your career with our creative business course BNO Start and become the next rising star!
#Community
"BNO Start felt like a crash course in how to do business as a young designer. You learn to value your work and gain self-confidence as a result."
- Ant Eye | Hanneke & Tosca
Check out BNO Start!